It was easy to say, there was no other fitness space like this. Exercise blended perfectly with pleasure. You could be anyone you wanted to be. Be any shape you happened to be. It was just pure freedom to play and train in a way never seen before. It was simply just, serious fun. We reset the industry. Our goal has always been to fit out our facilities with the best and only the best. With dedicated training zones, we have everything from speciality bars, strongman equipment, pin & plate-loaded weight machines, skill rows & skill mills, with equipment sourced from across the globe.
Posing Room
Elevate your fitness experience with our specialized "Posing Room" at ROAR Active—a dedicated space designed for sculpting and showcasing your physique. Step into a realm of aesthetic refinement where every detail matters. With confidence in this exclusive area tailored for perfecting your poses. The Posing Room is more than a space; it's a sanctuary for precision and self-expression, allowing you to fine-tune your presentation and celebrate the results of your hard work. Unleash your inner champion in our Posing Room—a place where every angle reflects your dedication to excellence.
The Yard
Step into the realm of strength and determination at "THE YARD," our exclusive powerlifting space at ROAR Active. Here, raw energy meets focused dedication as we provide a dedicated haven for powerlifting enthusiasts. The robust atmosphere meticulously crafted to amplify your powerlifting pursuits. THE YARD is more than a space—it's a commitment to sculpting strength and achieving unparalleled performance. Welcome to your powerhouse for powerlifting excellence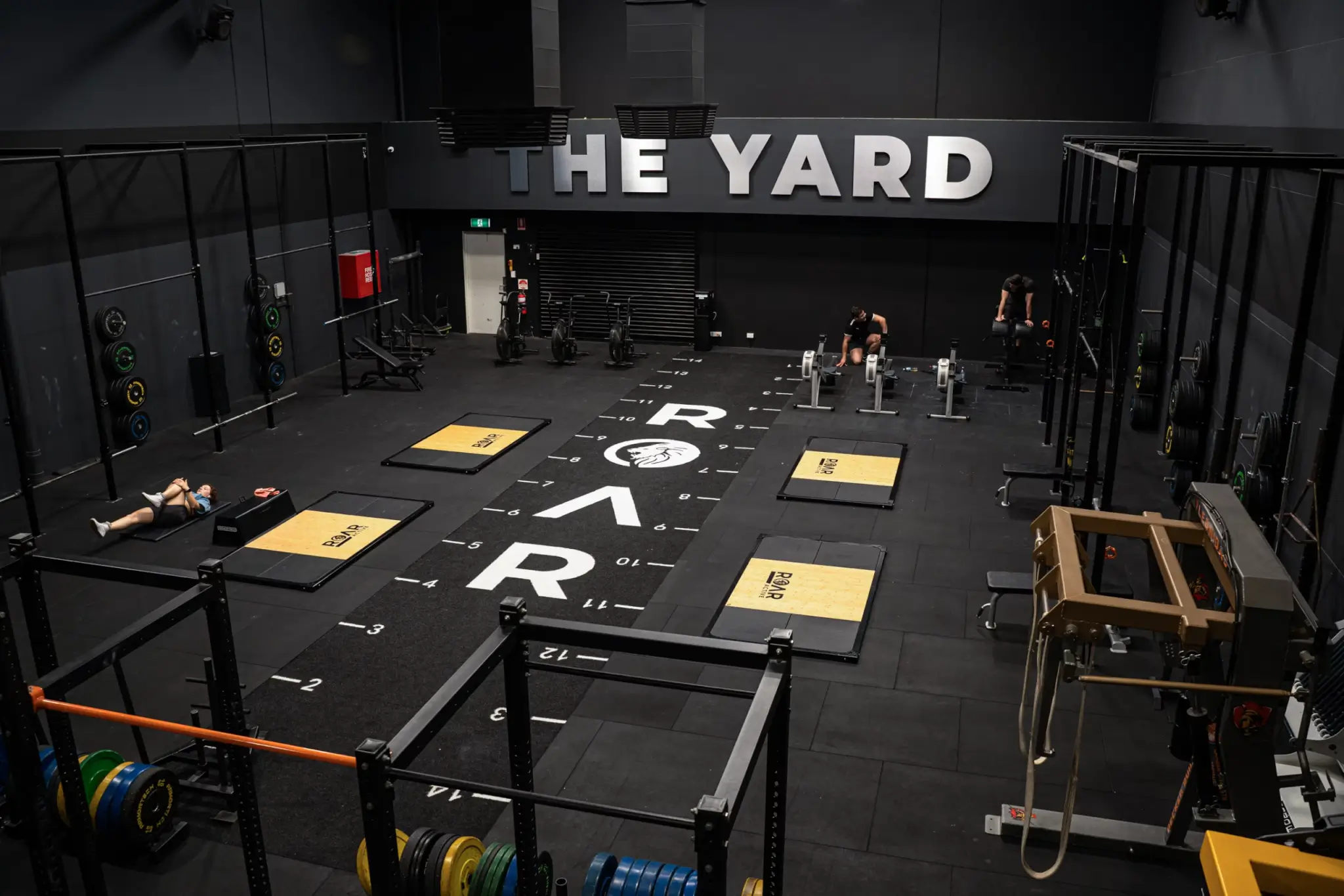 Reformer Pilates
Embark on a transformative journey with Reformer Pilates at ROAR Active—a key component of our premium service offerings. Immerse yourself in the world of Reformer Pilates, where you can seamlessly come together. Specially curated for core strength and holistic wellness, this studio is thoughtfully designed to enhance your Reformer Pilates experience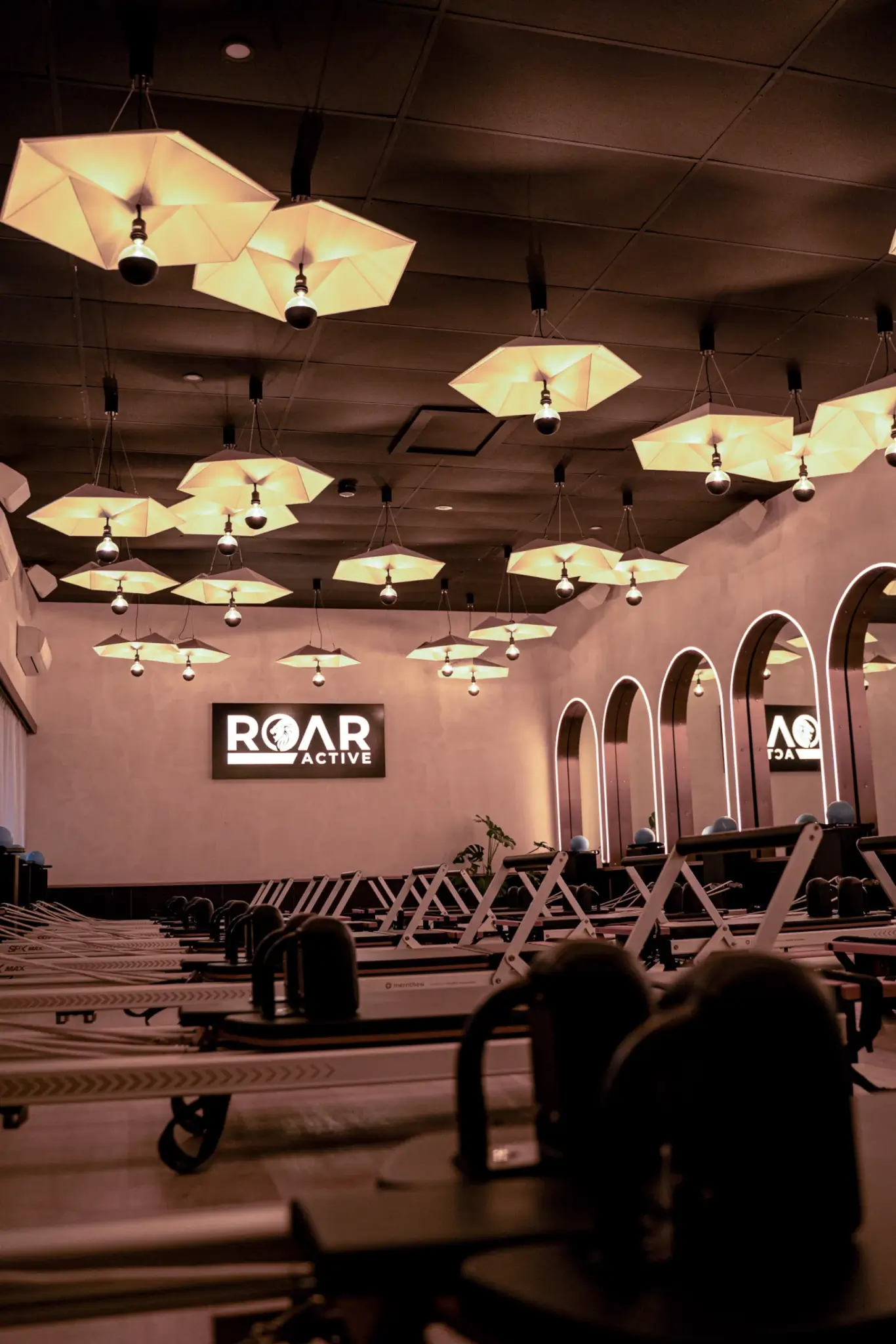 The Vault
Explore the pinnacle of our premium services with THE VAULT at ROAR Active—where Prime, Prepare, Progress, and Perform converge. Tailored for strength and performance enhancement, this dedicated space is meticulously designed to elevate your fitness journey.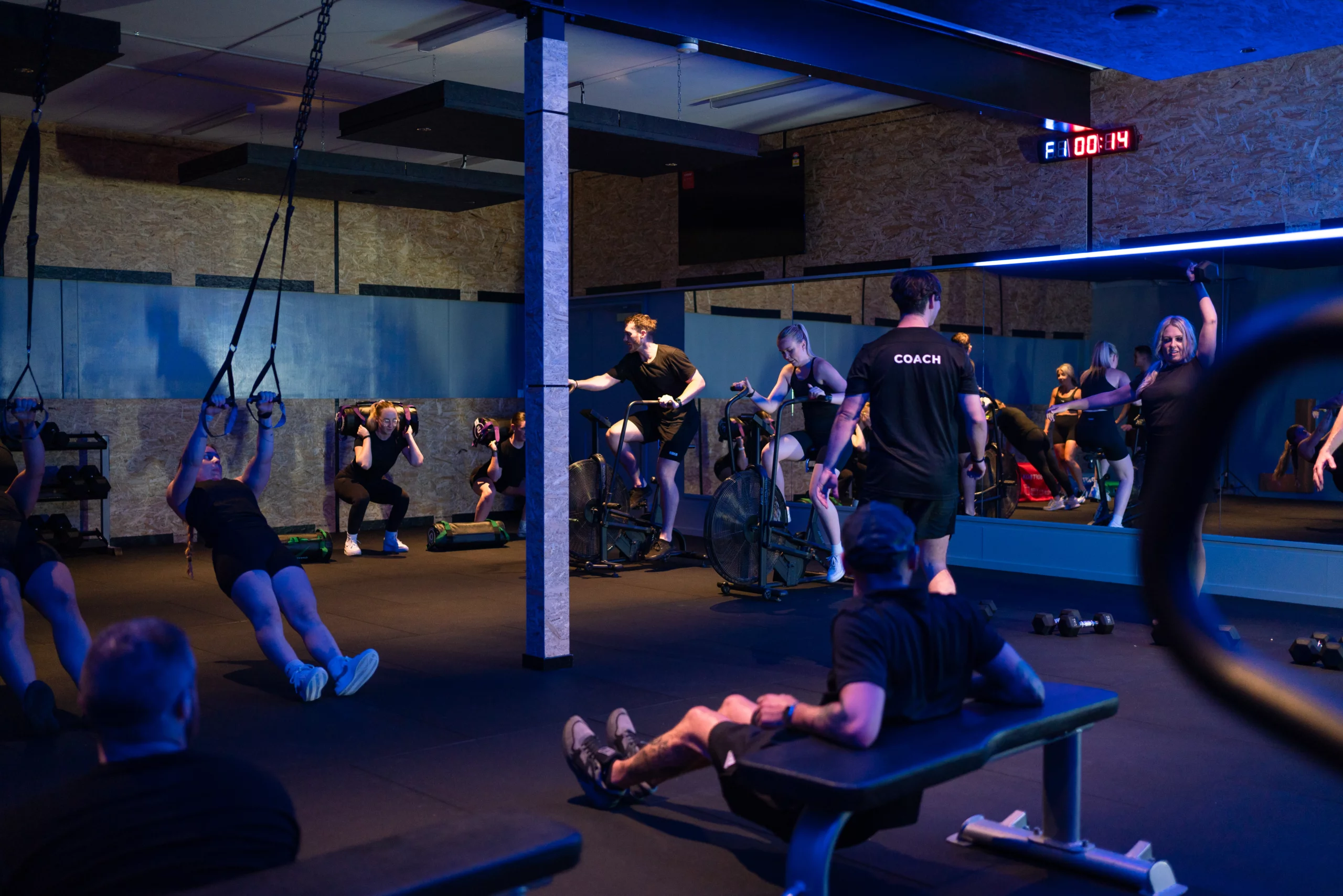 RFX Athletic
The original results driven workout. CrossFit is a type of high-intensity functional fitness that combines weightlifting, gymnastics, and cardiovascular conditioning.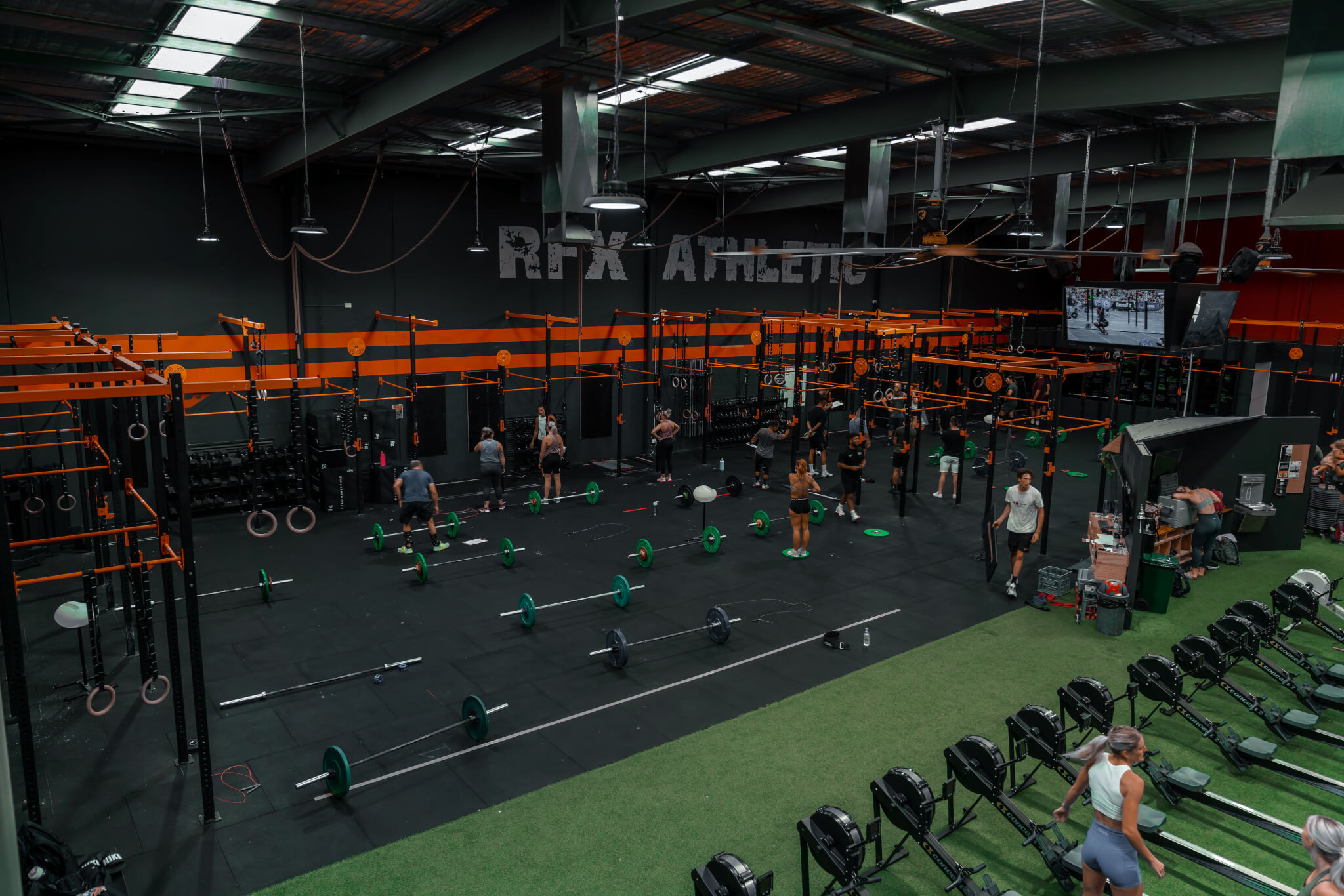 Personal Training
At Roar, our Personal Trainers are someone who helps you with your fitness goals. They don't just tell you what to do, they motivate you to keep going, educate you on what exercises are best for you, and support you every step of the way. They keep track of your progress and adjust your workout plan as needed, and they give you feedback and encouragement to make sure you stay on track. It's like having a personal cheerleader and coach all rolled into one!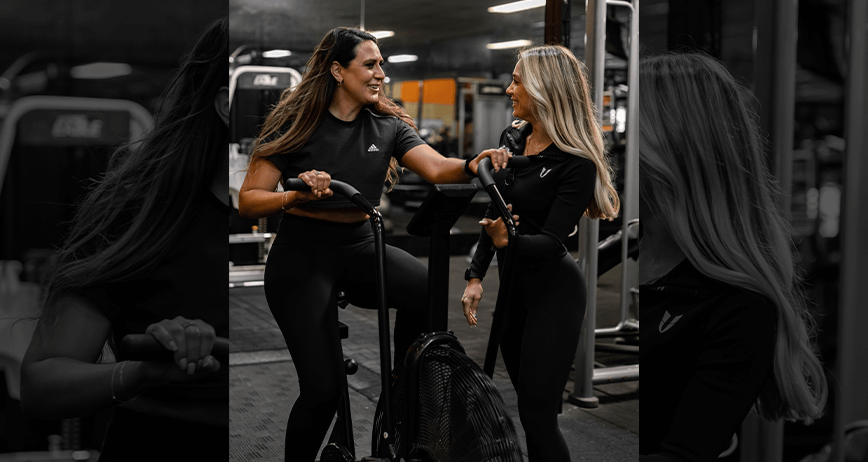 Recovery Zone
All things recovery at your finger tips. Boost circulation, hydrate skin and flush out toxins with a relaxing and detoxifying experience in Roar's Recovery Zone.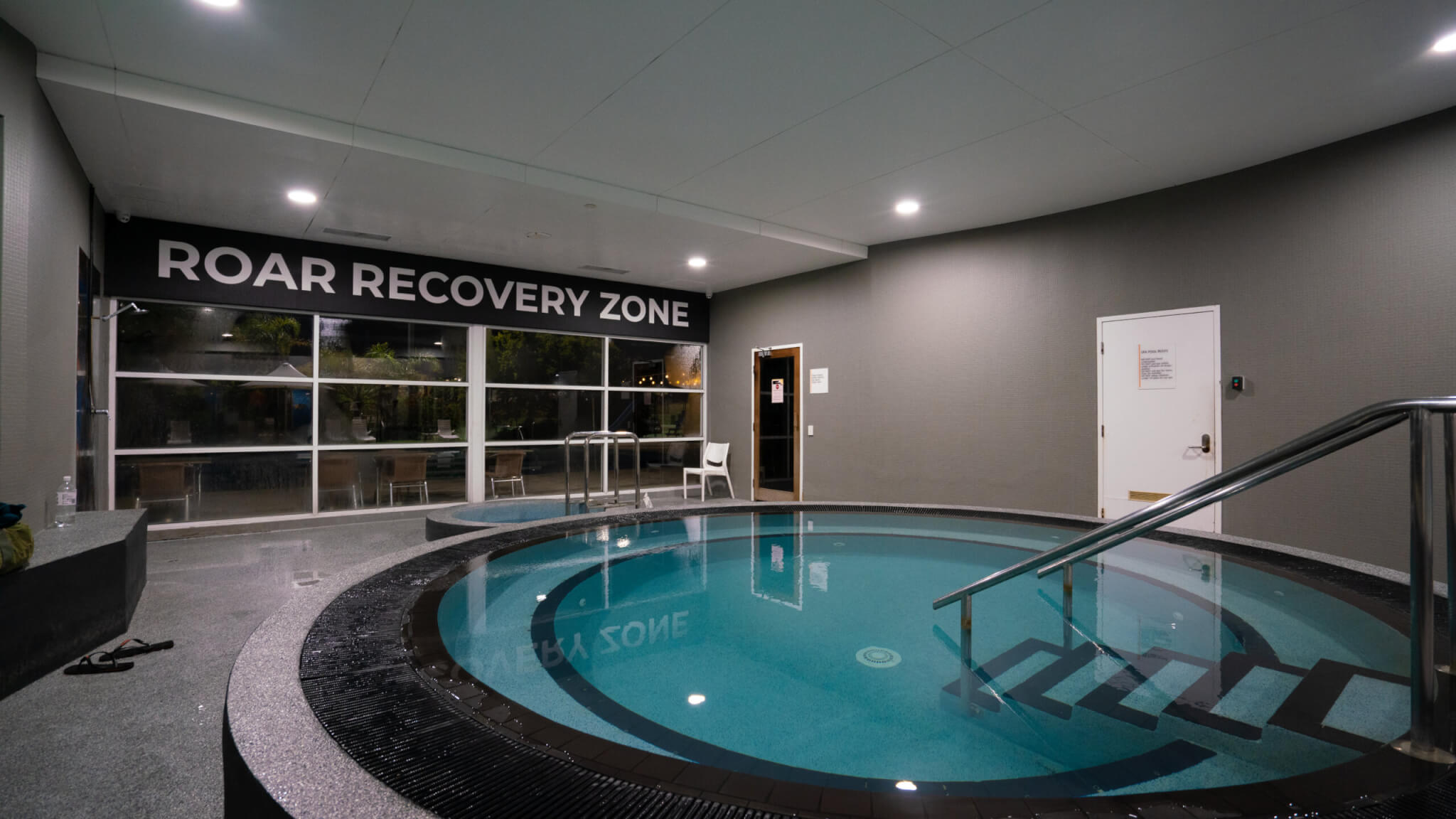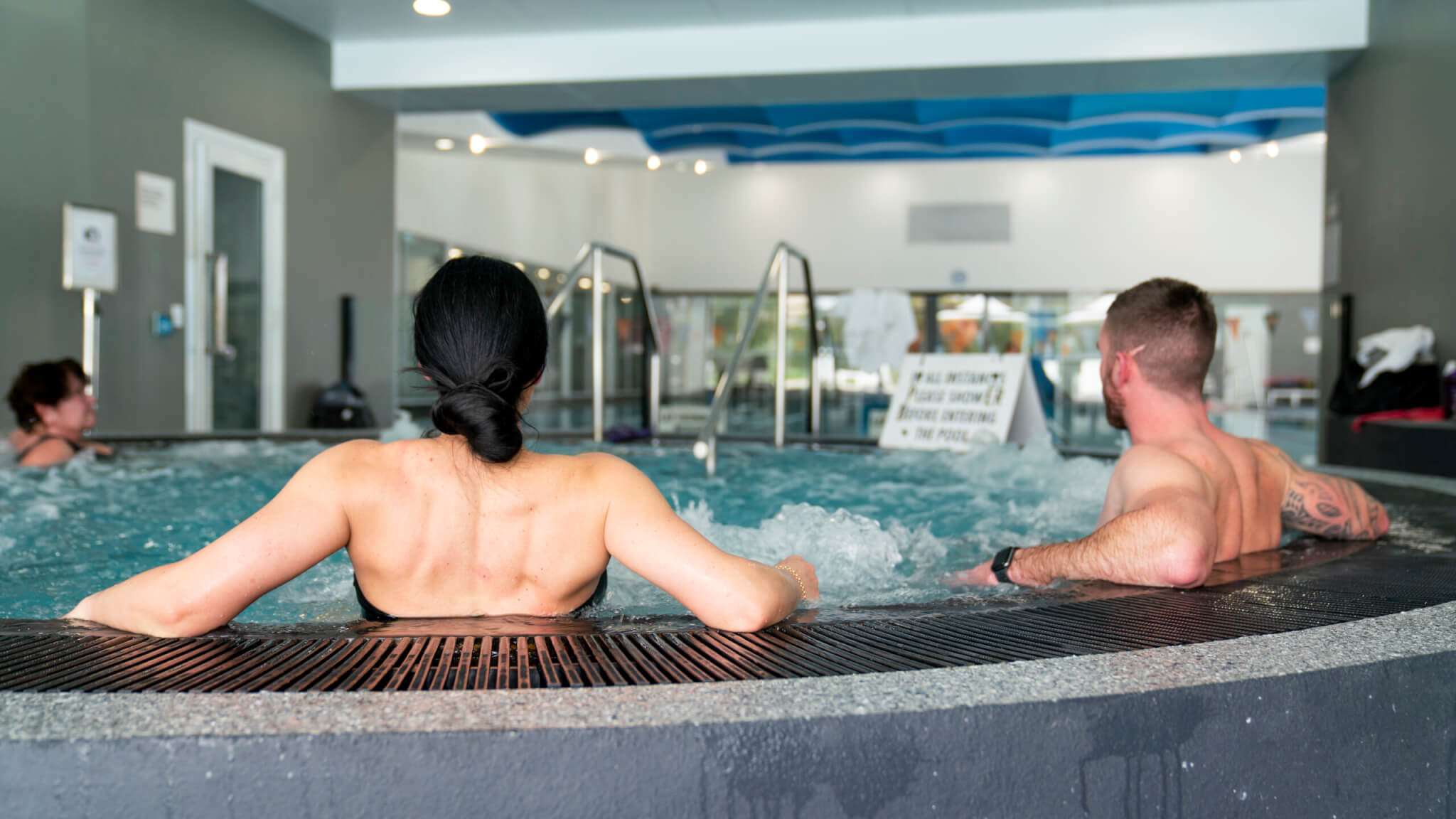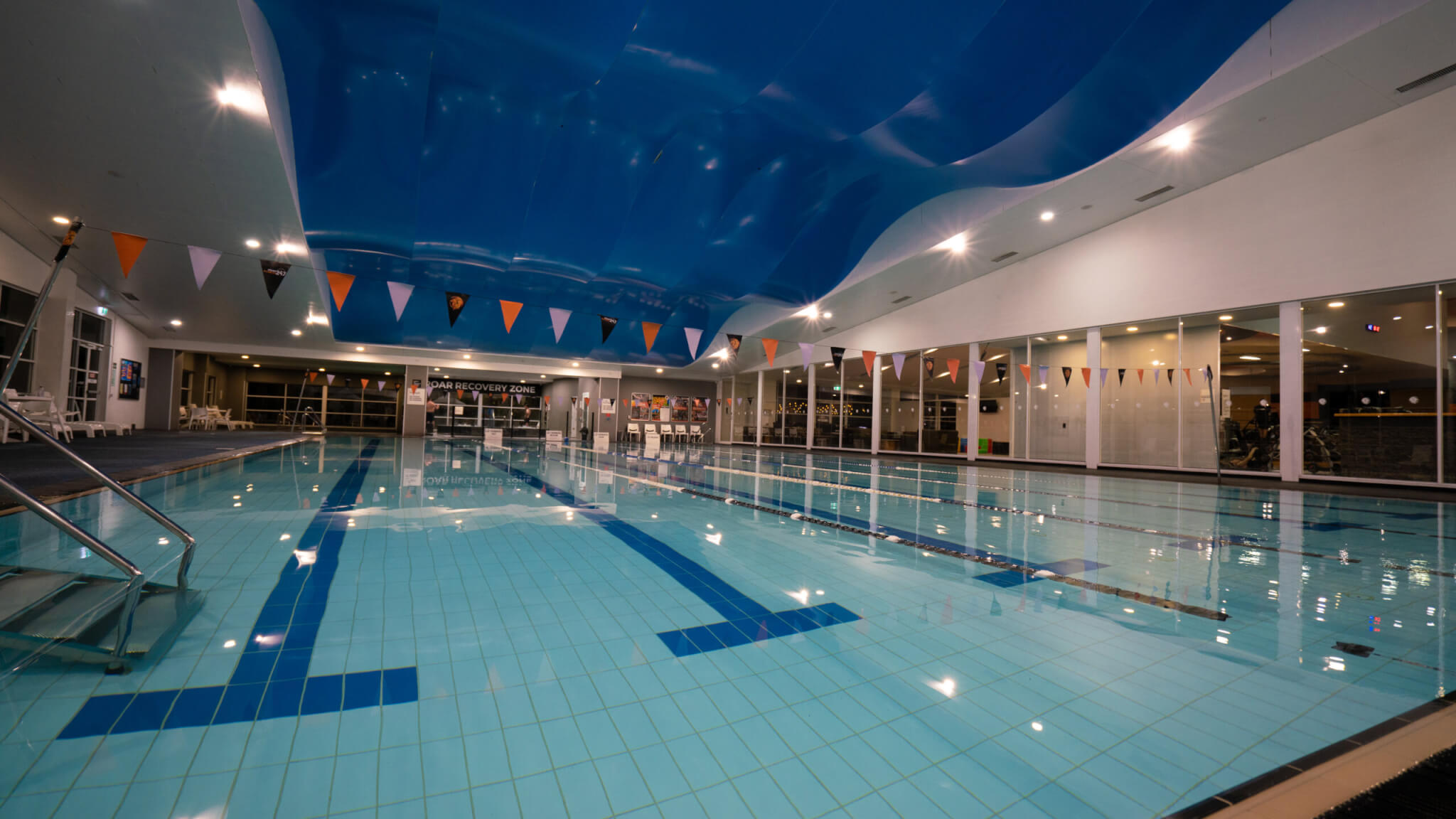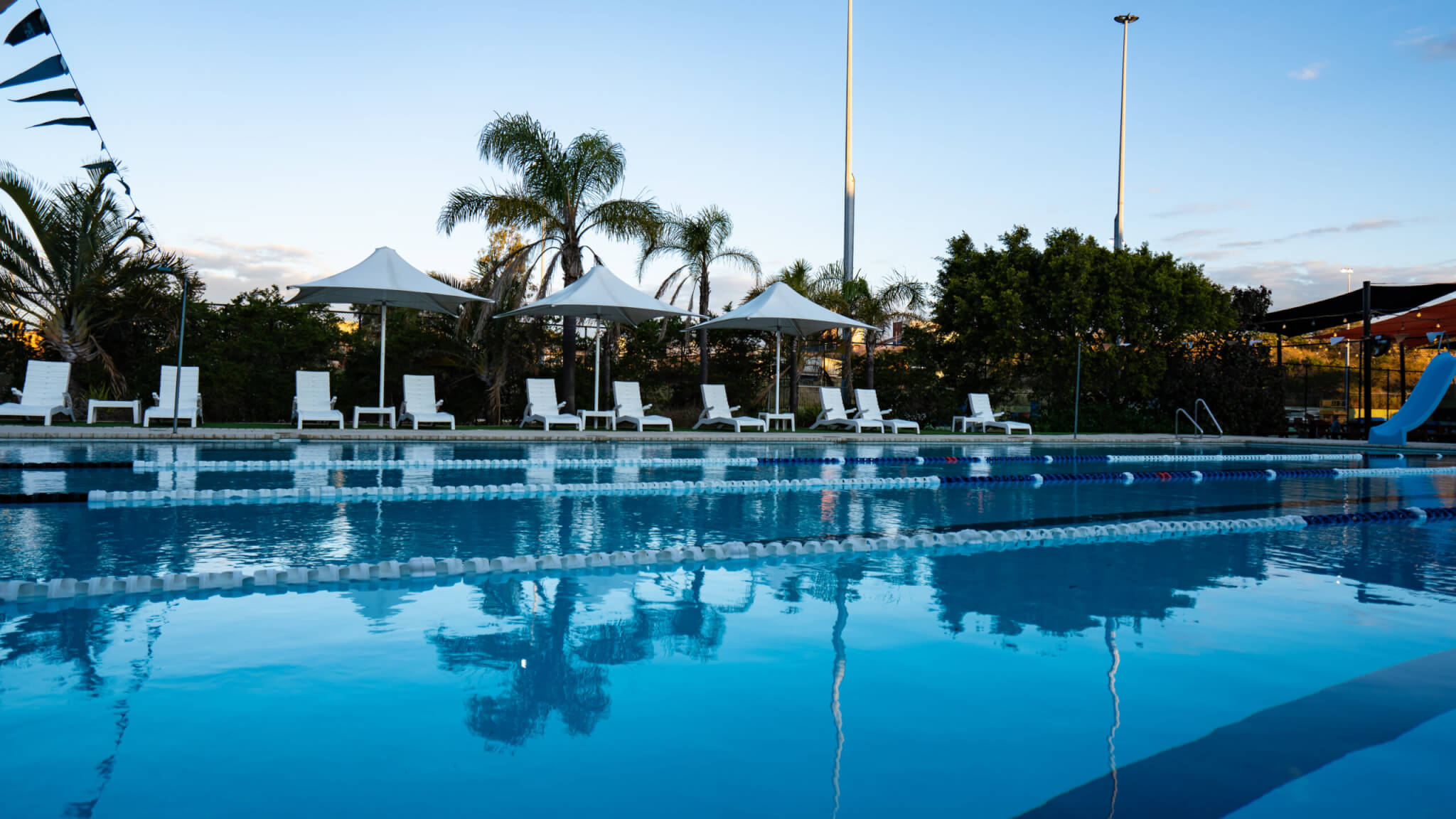 ROAR Coaching App
We've got everything you need to get in shape and stay on track, from bespoke programs tailored to your goals, to a tracking system that celebrates your successes. And when it comes to fueling your body, we've got your back with a variety of mouth-watering recipes that will make your taste buds dance. It's time to ditch the excuses and join the fun - let's sweat, eat, and crush those fitness goals together!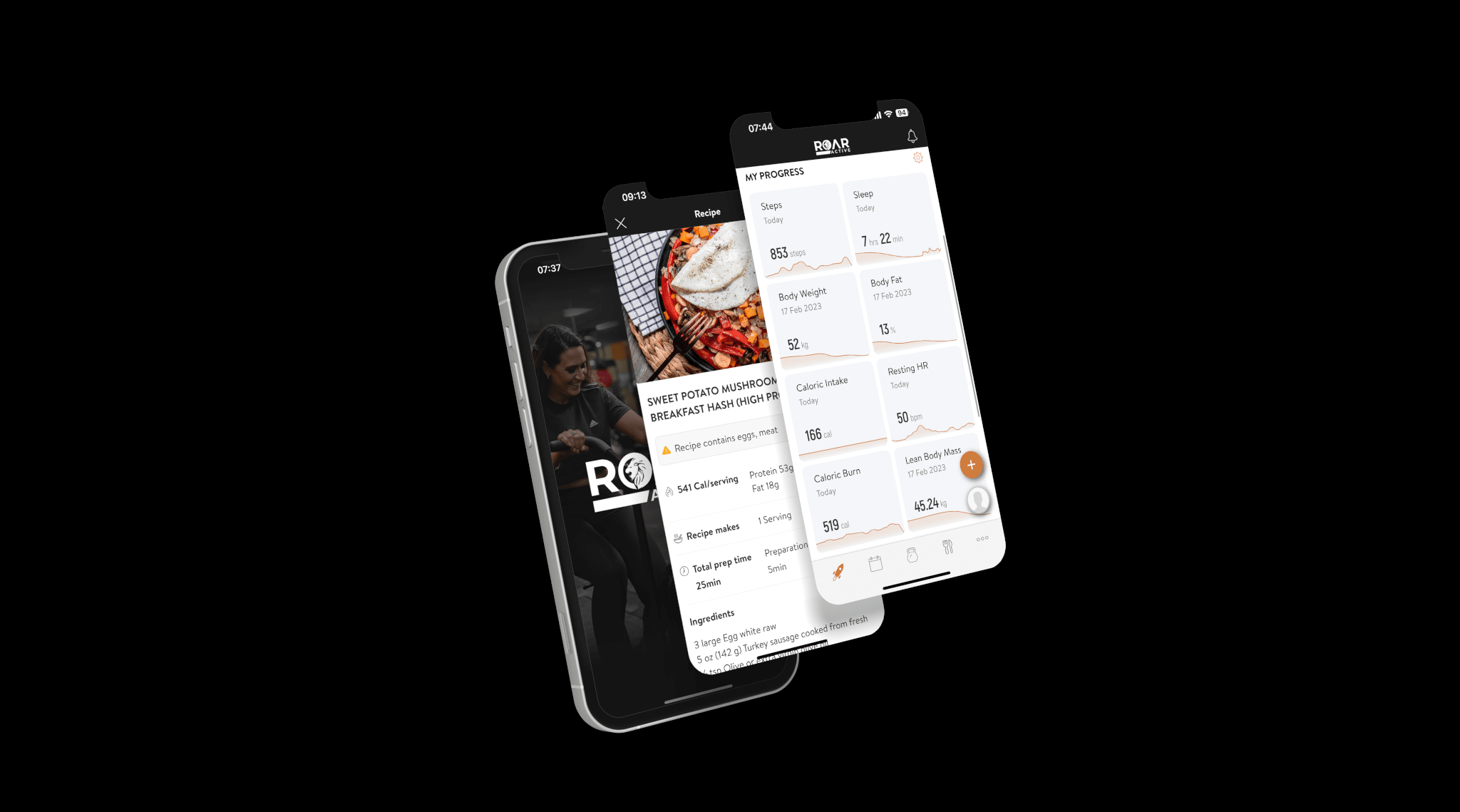 Outdoor Pool
Dive into a world of aqua fun and fitness with our Outdoor 25m pool and waterslide! Featuring 5 lanes with a constant depth of 1.1 metres deep, members can use the outdoor pool for walking and recreation swimming with slow, medium and fast lanes available.
Opening Hours:
Monday to Friday from 5am to 9pm
Saturday and Sunday from 6am to 6:30pm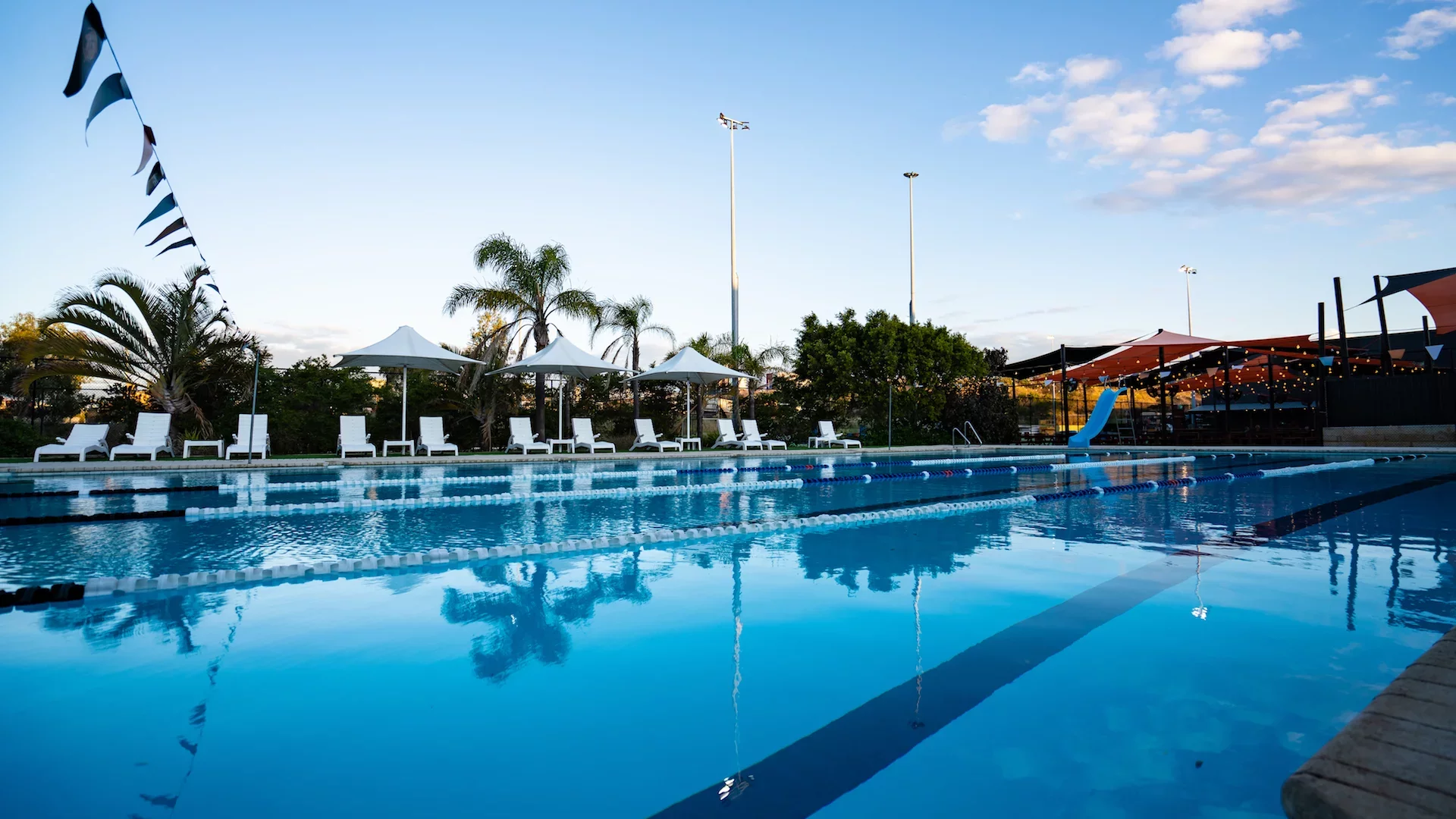 ROAR Physiotherapy
At Roar Physiotherapy, we understand that not everyone's journey through pain will be the same. As such, we combine our expert hands-on care, to relieve pain and restore normal movement, with modern; evidence-based exercise therapy to regain and maintain full pain-free function.
To ensure that you receive a high level of care, these goal-oriented sessions are centred around discussing your individual needs in order to develop a plan to minimise pain, maximise function and ensure ongoing health. Our Physiotherapy consultations place you at the centre of the decision-making process and empower you to direct your own care.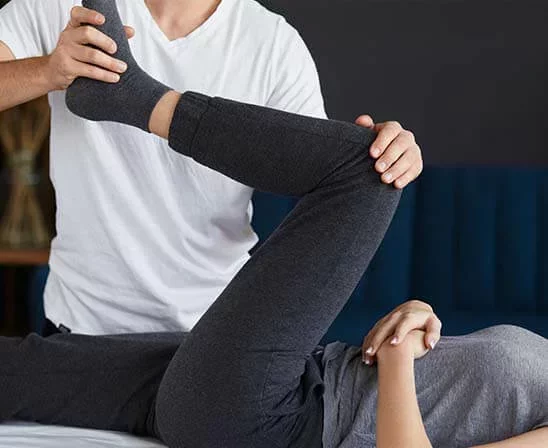 Watson Performance Centre
The playground of fitness gear. ROAR Active brings you the the largest selections of Watson Strength Gear outside of the UK.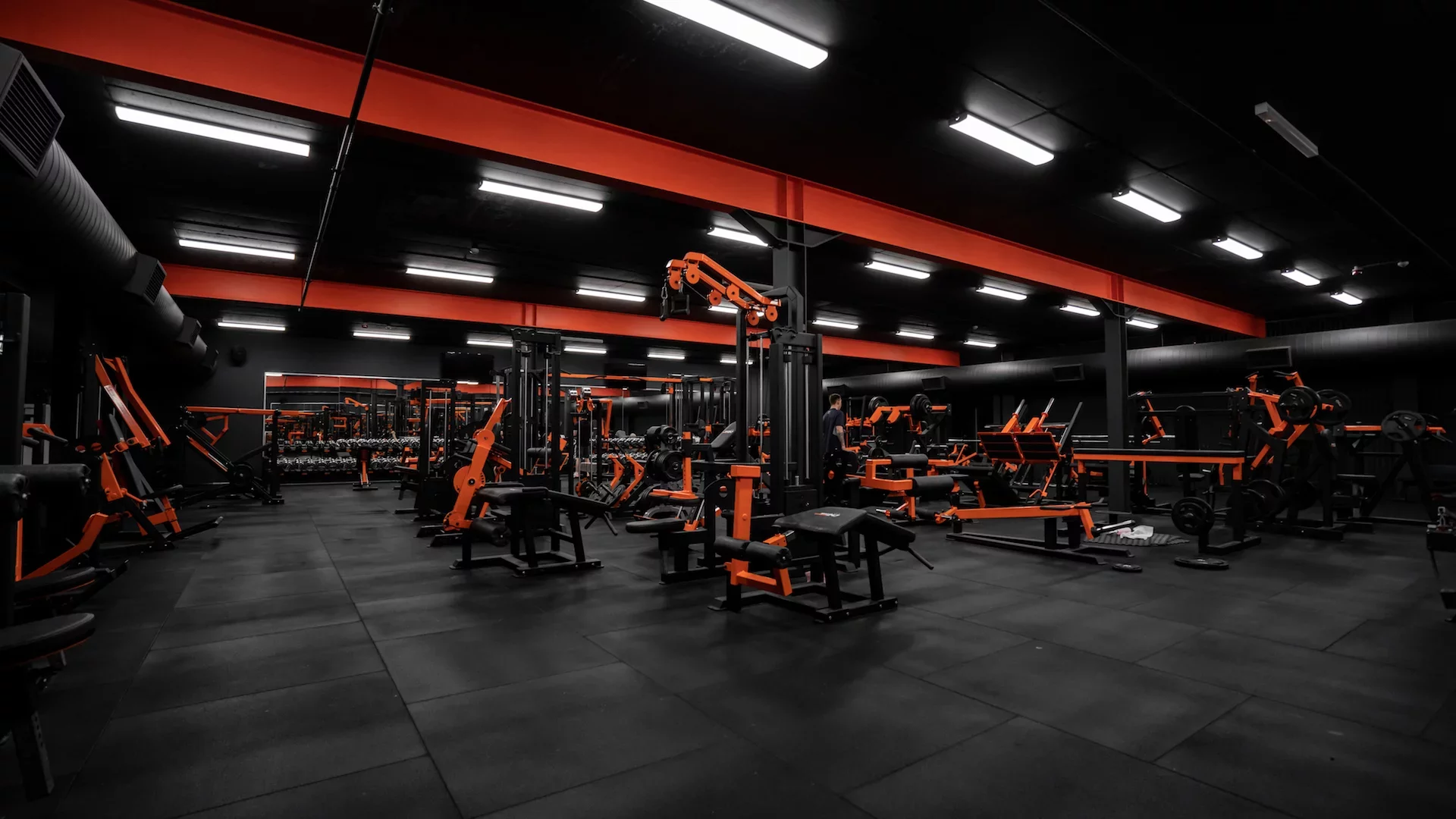 Roar Bar and Grill
Upbeat kid-friendly venue featuring breakfast, burgers & pizzas, plus a playground & an outdoor bar.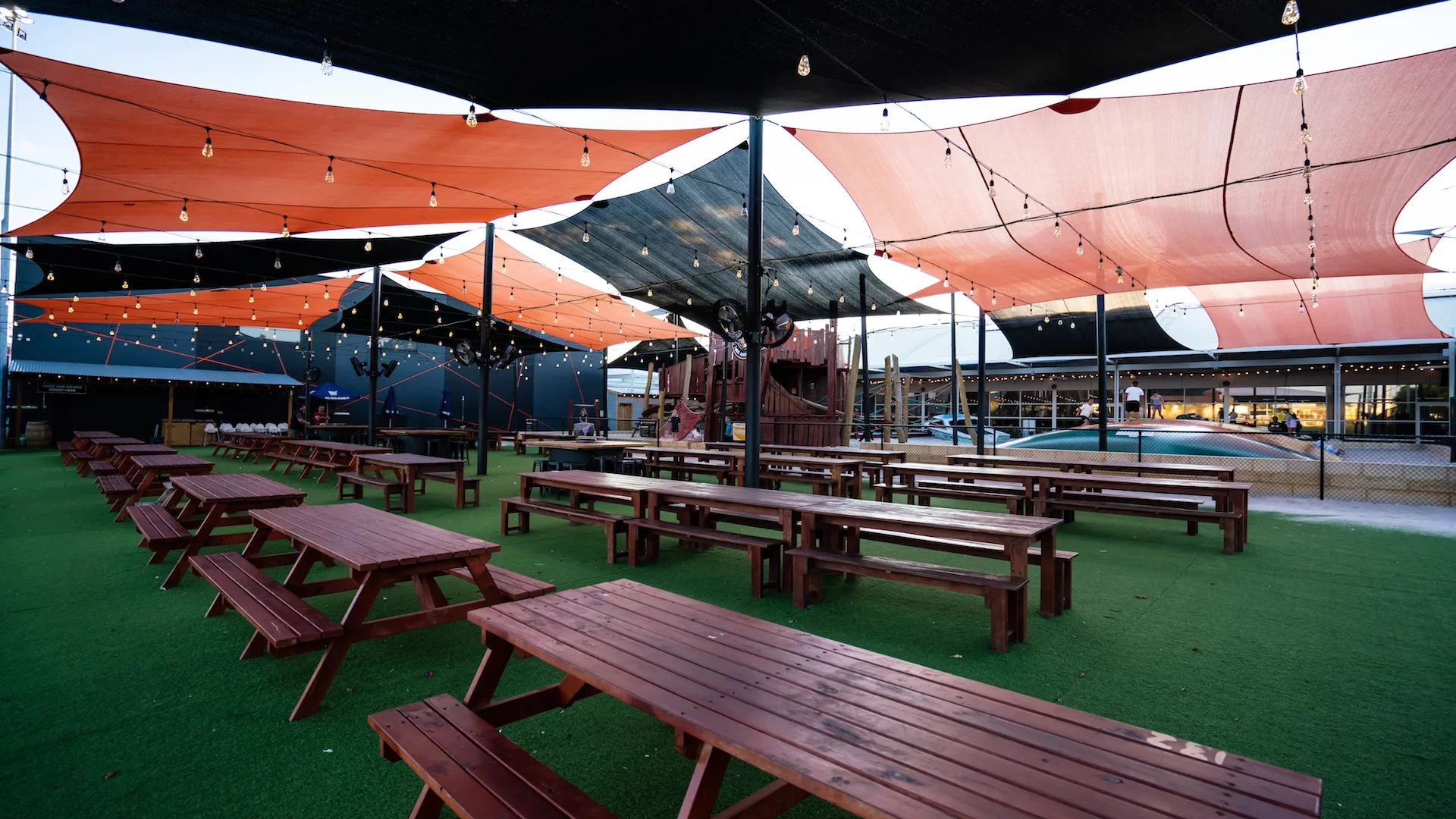 ROARMMA
ROARMMA is Perth's premier martial arts facility. Join us for a free trial today and experience the many benefits that our club has to offer. Come and experience our fun and friendly atmosphere and train with some of Perth's most prolific coaches. All levels and ages welcome!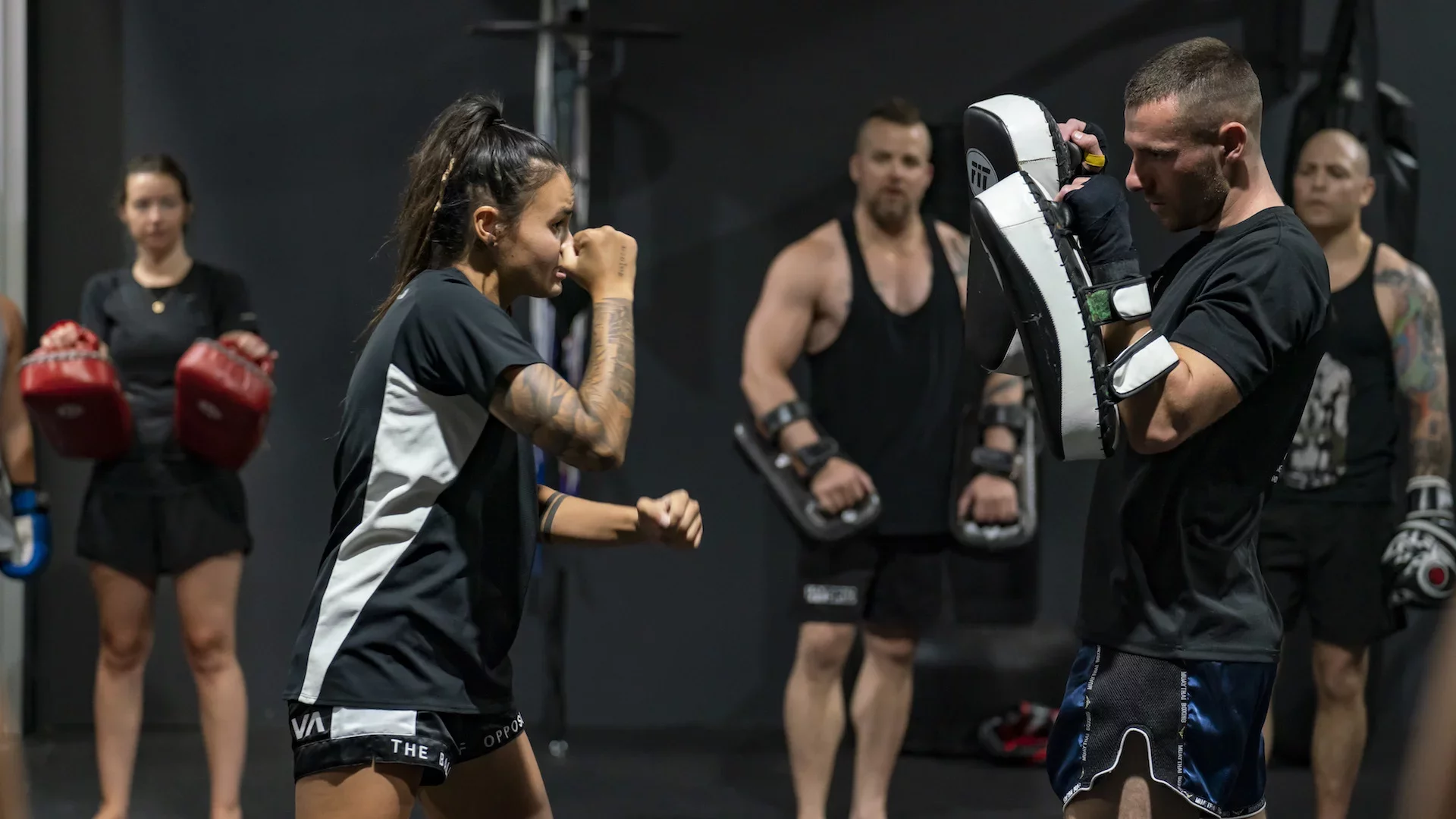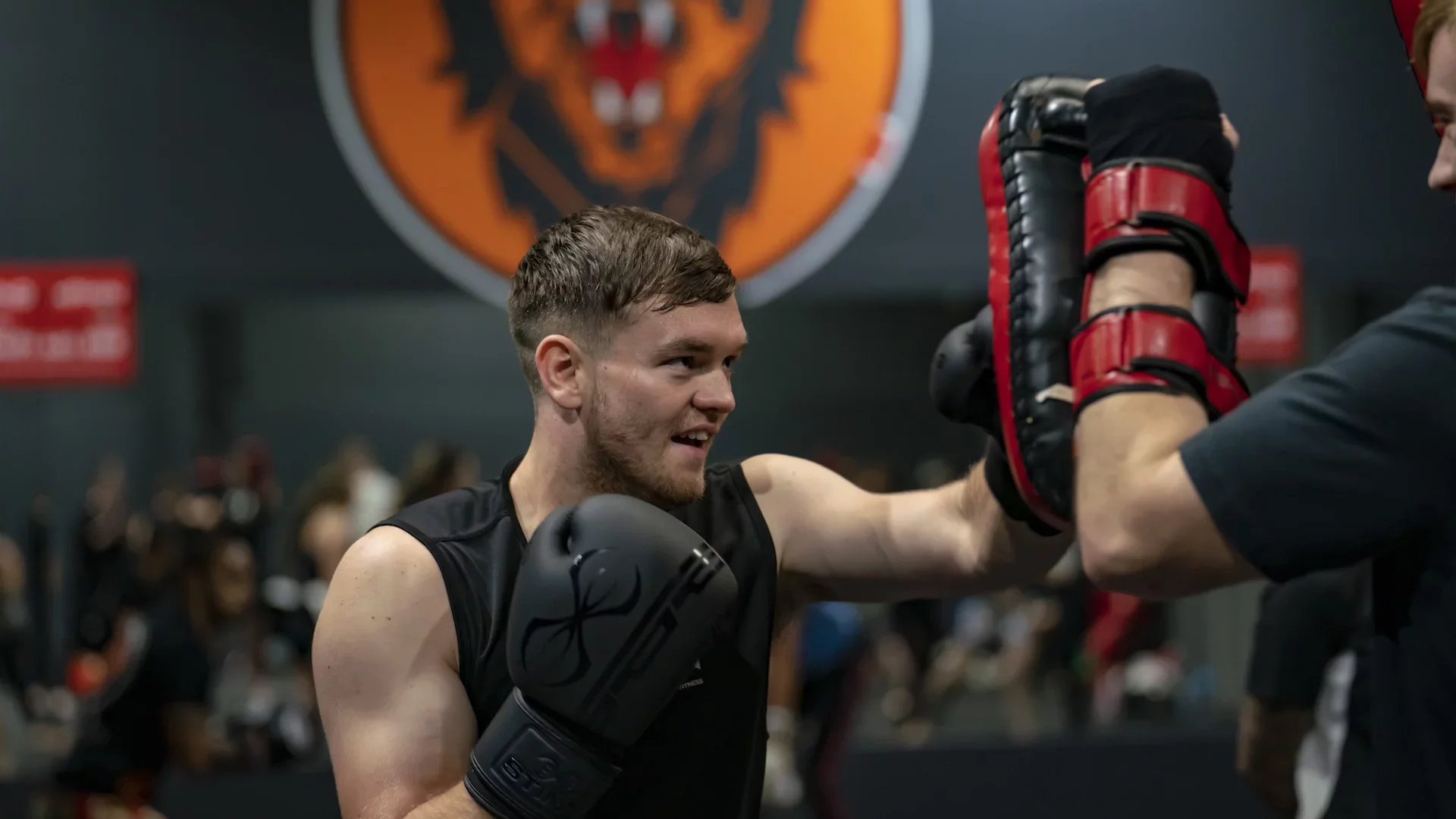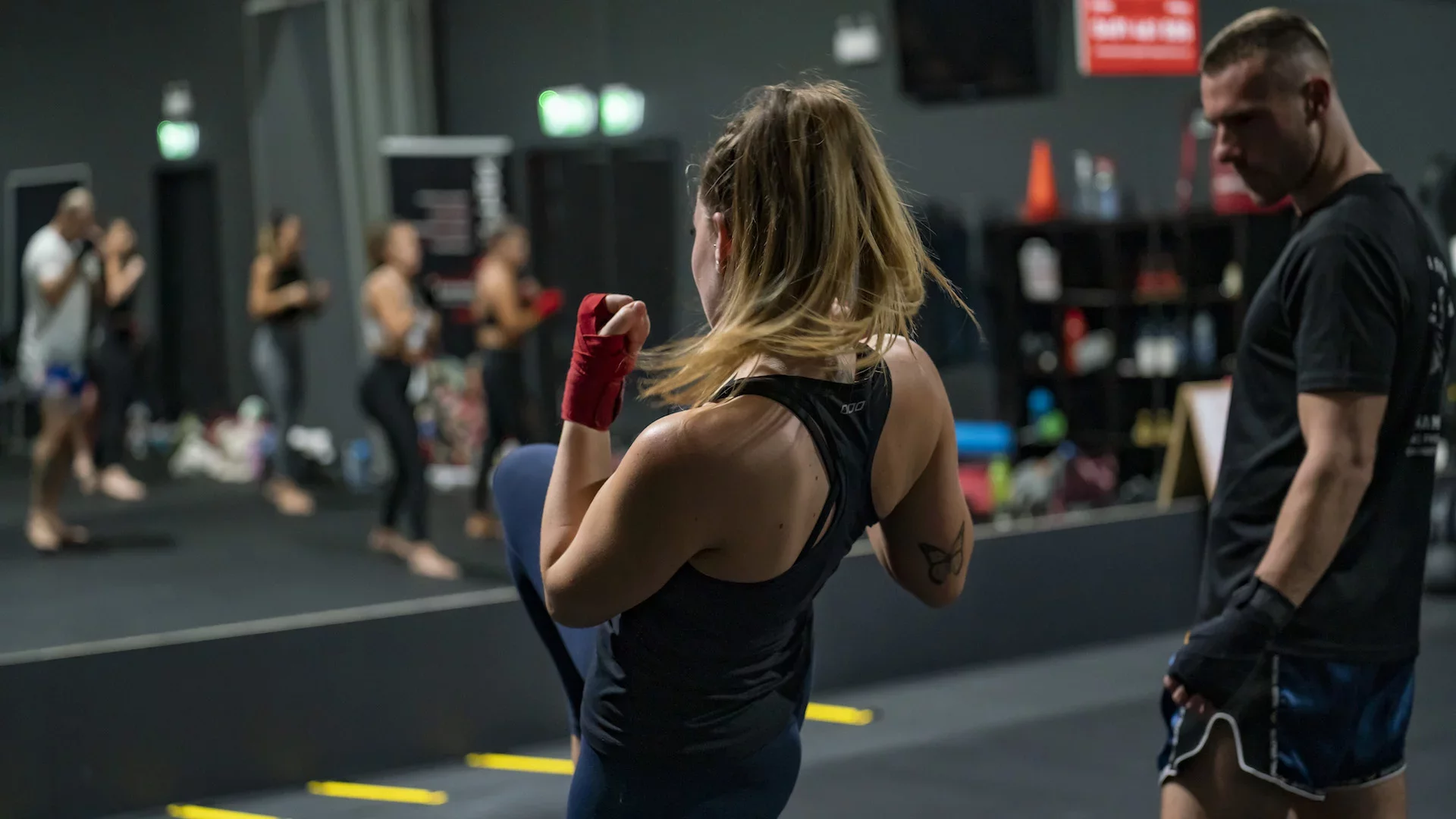 Fit College
FIT College is a leading provider of fitness education in Australia, dedicated to helping students pursue their passion for fitness and turn it into a rewarding career. With campuses across the country and a range of nationally accredited courses, FIT College has established itself as a trusted source of knowledge and practical skills for anyone looking to enter the fitness industry. Whether you're interested in becoming a personal trainer, group fitness instructor, or gym manager, FIT College offers a range of flexible study options and industry connections to help you achieve your goals. With a focus on practical training and real-world experience, FIT College equips students with the knowledge and confidence they need to succeed in the dynamic and growing fitness industry. If you're ready to take the first step towards a fulfilling career in fitness, FIT College is the perfect place to start.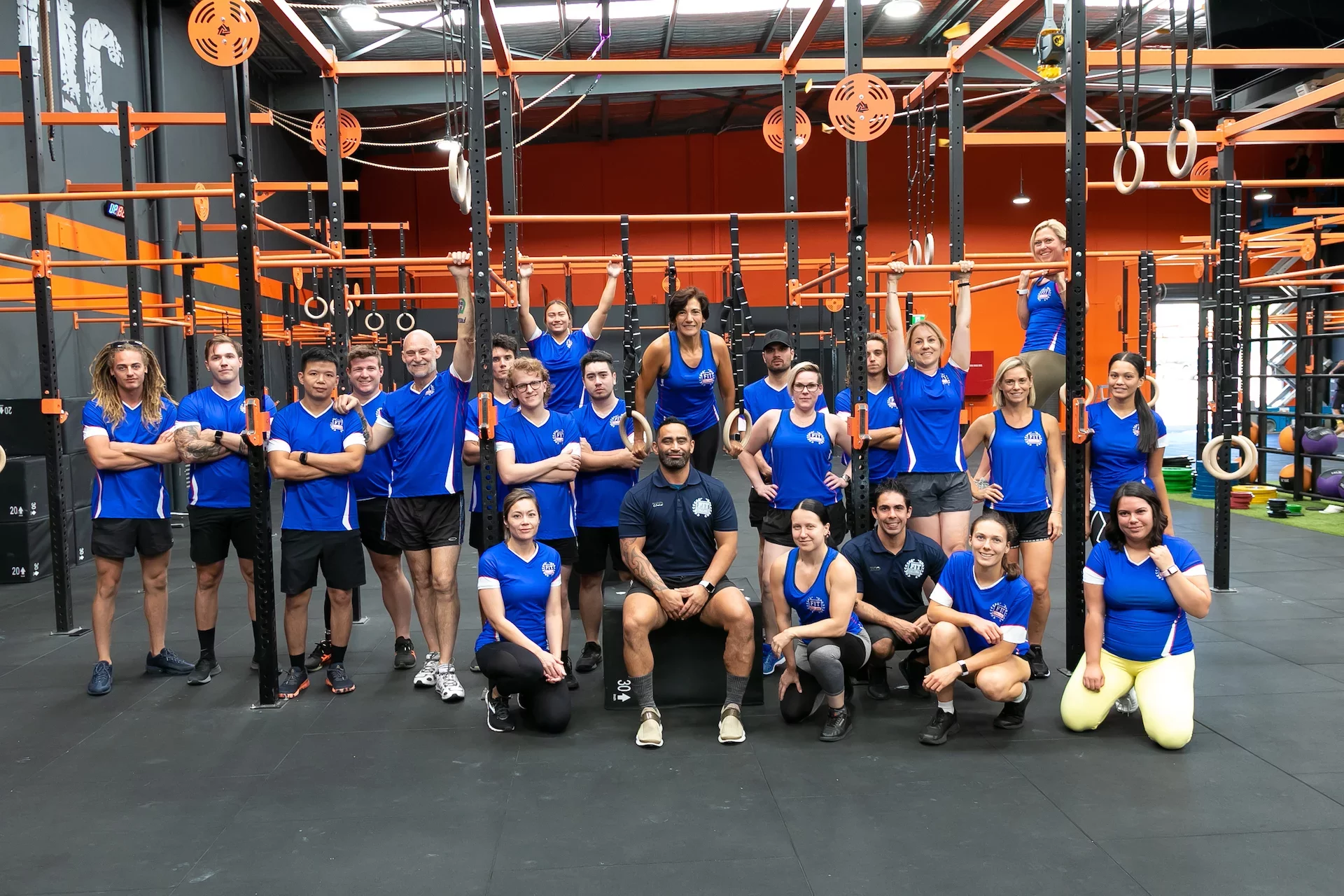 Fully Equipped Changing Rooms
Fully equipped changing rooms - everything from hair dryers, showers and ironing tables making sure you have everything you need to hit the clubs before your day out.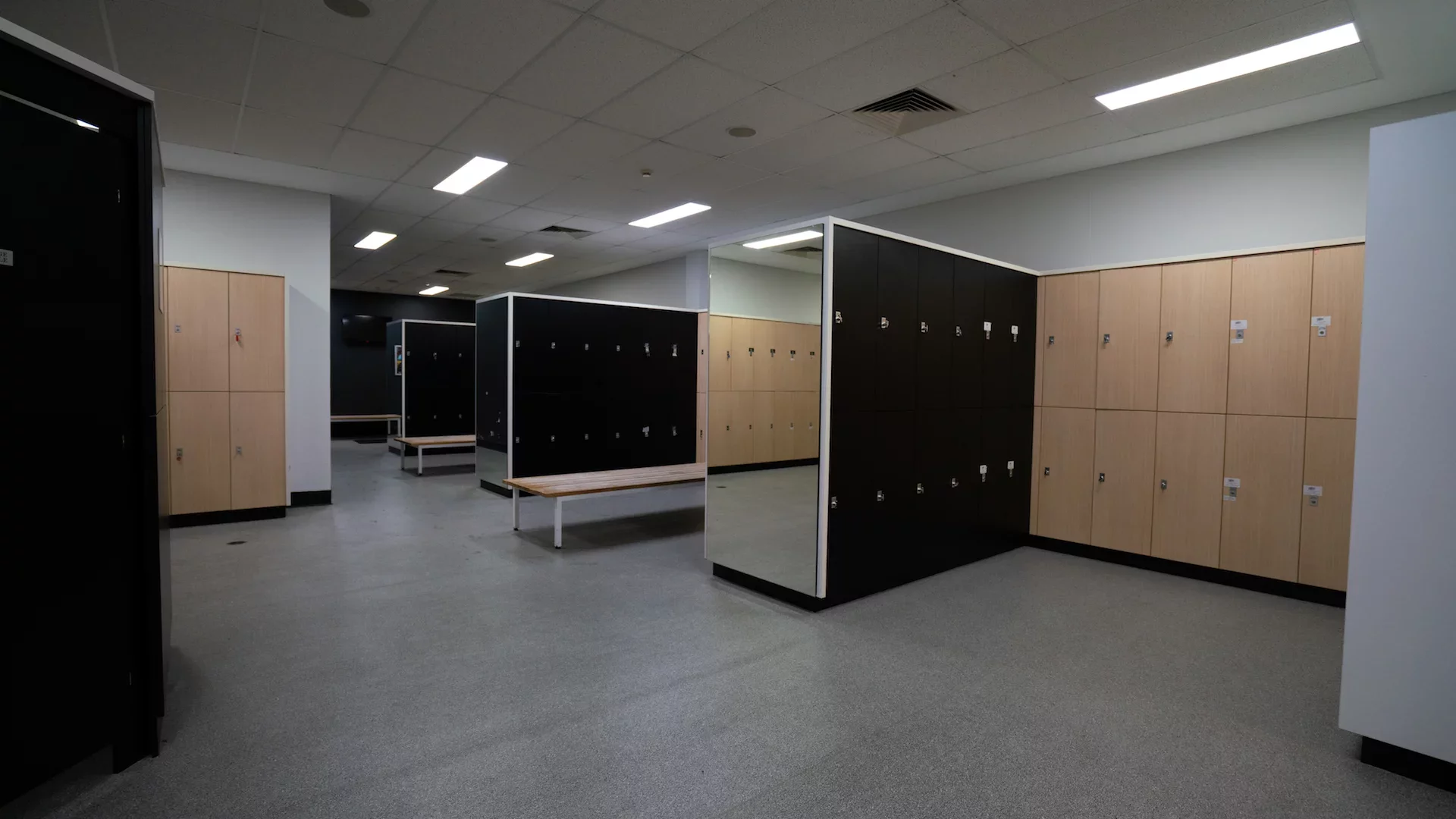 Infrared Sauna
An infrared sauna heats your body directly with infrared light instead of using steam to heat the air. Infrared saunas provide various health benefits, including relaxation, detoxification, and improved circulation. Infrared saunas are typically operated at lower temperatures and can be found in spas, gyms, and homes.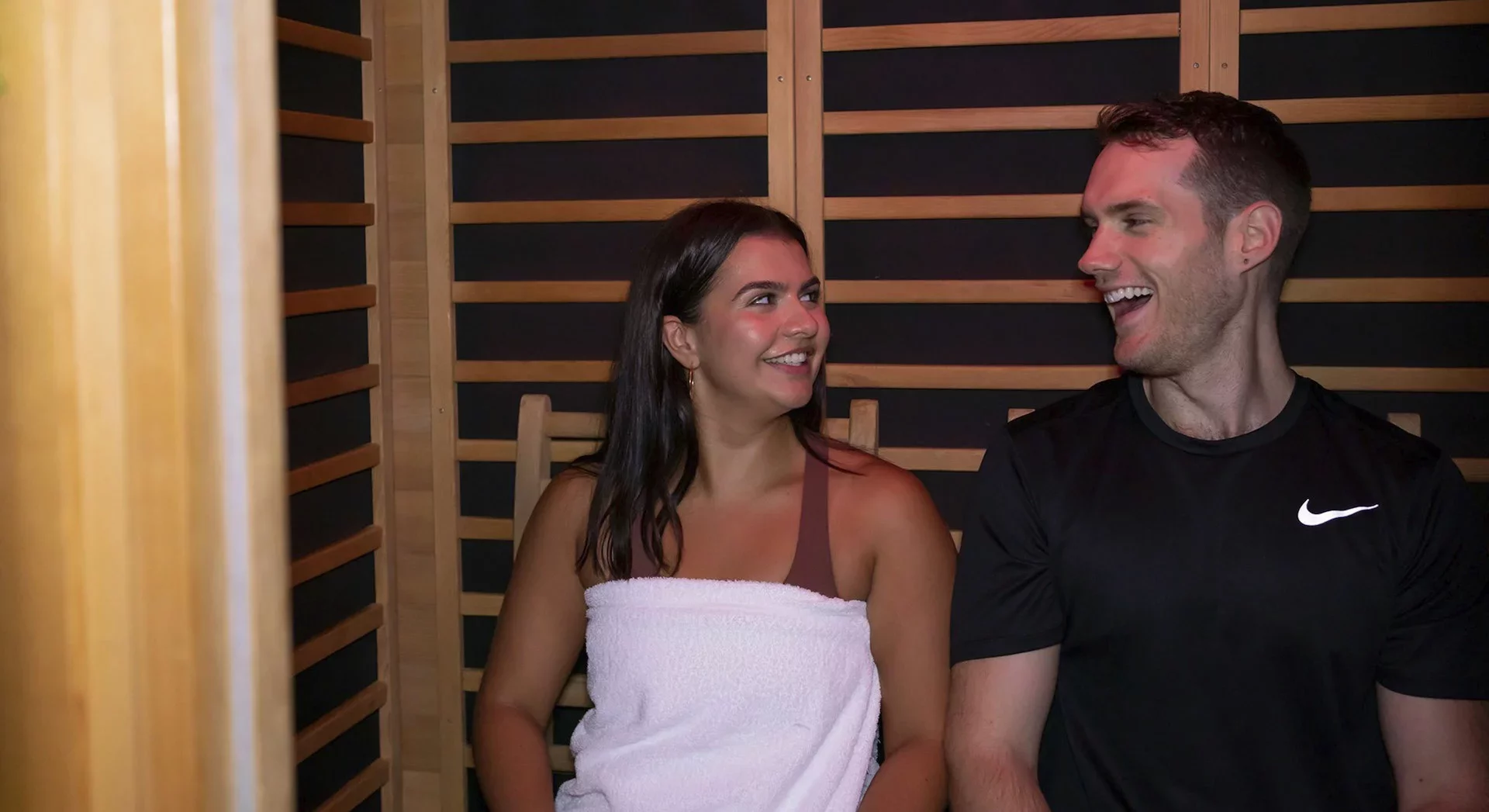 Fuel Bar
Fuel bars offer you the ultimate post workout Fuel and we have everything from post workout shakes to light smoothies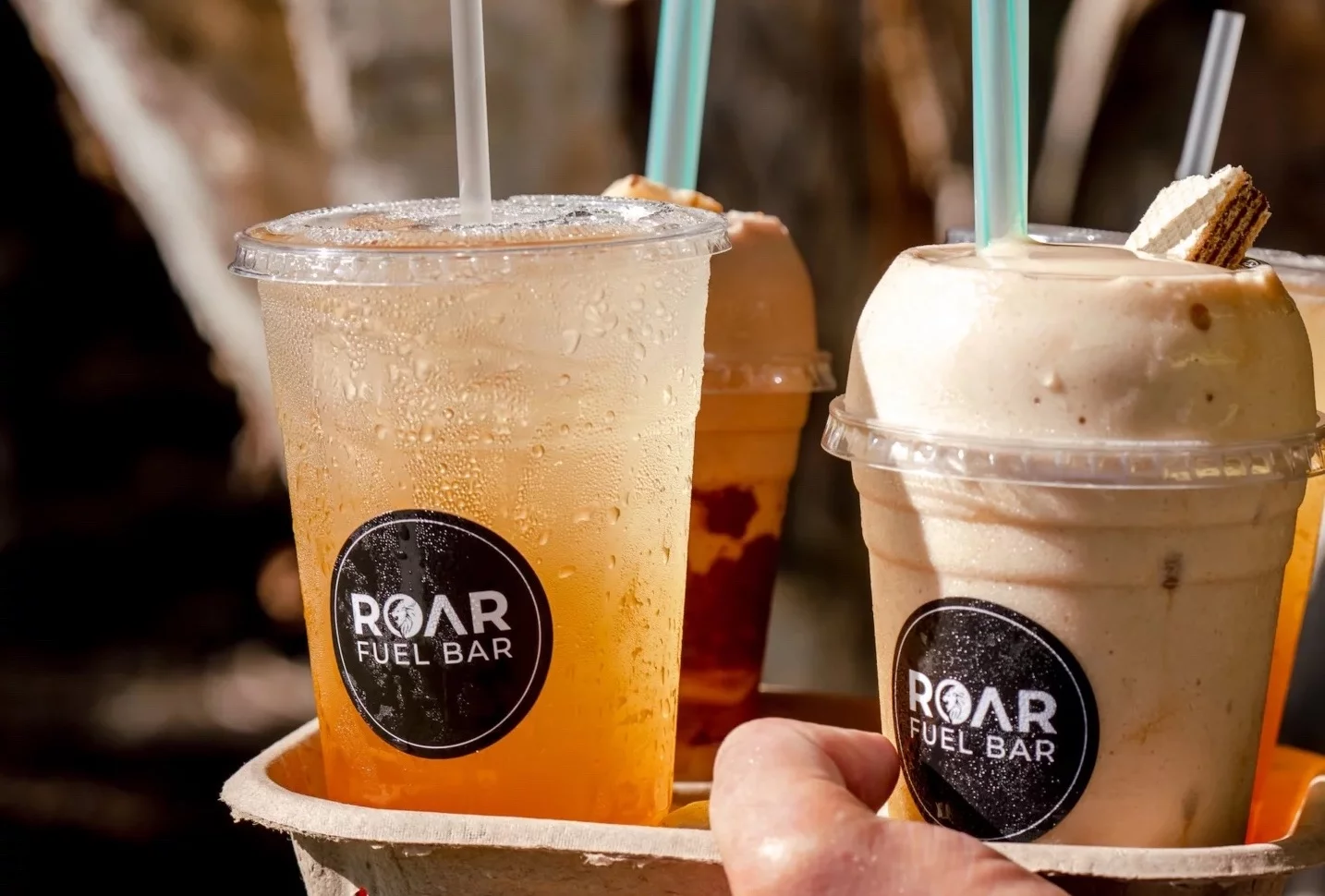 24/7 Access
Workout on your own terms. 24 hours a day, 7 days a week! What else do you need?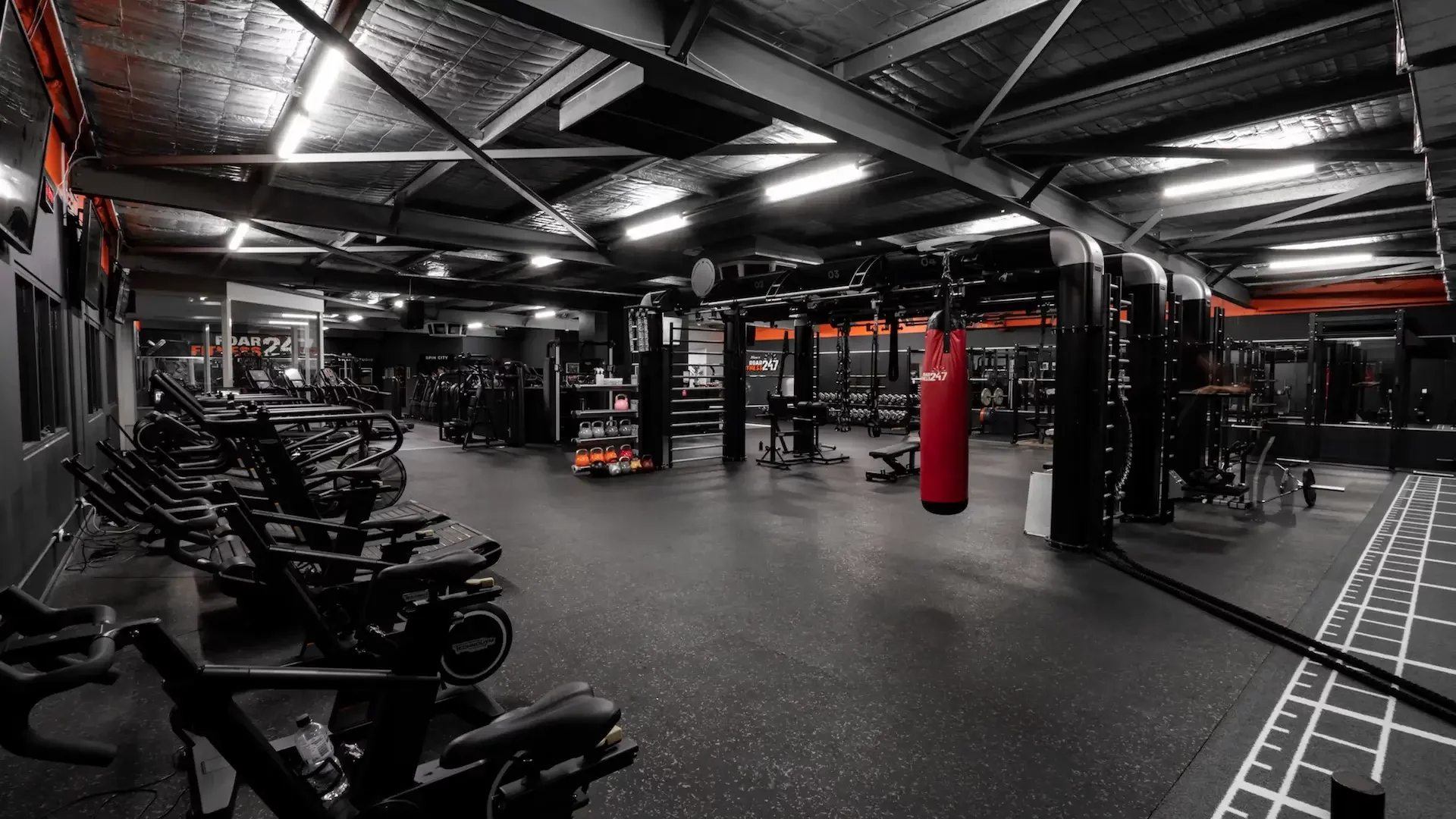 Squash
Looking for a fun and challenging way to stay active? Look no further than the squash courts at Roar Active!
Located within our state-of-the-art Bibra Lake facility, our four squash courts are the perfect place to grab a friend and start playing. And the best part, squash court hire is included as part of your membership! Booking a court is easy too - simply give us a call during staffed hours to secure your spot. And if you're not a member, don't worry, you can still join in on the fun for just $15 per person.
Whether you're a seasoned pro or just starting out, come hit the courts at Roar Active in Bibra Lake and experience the fun of squash!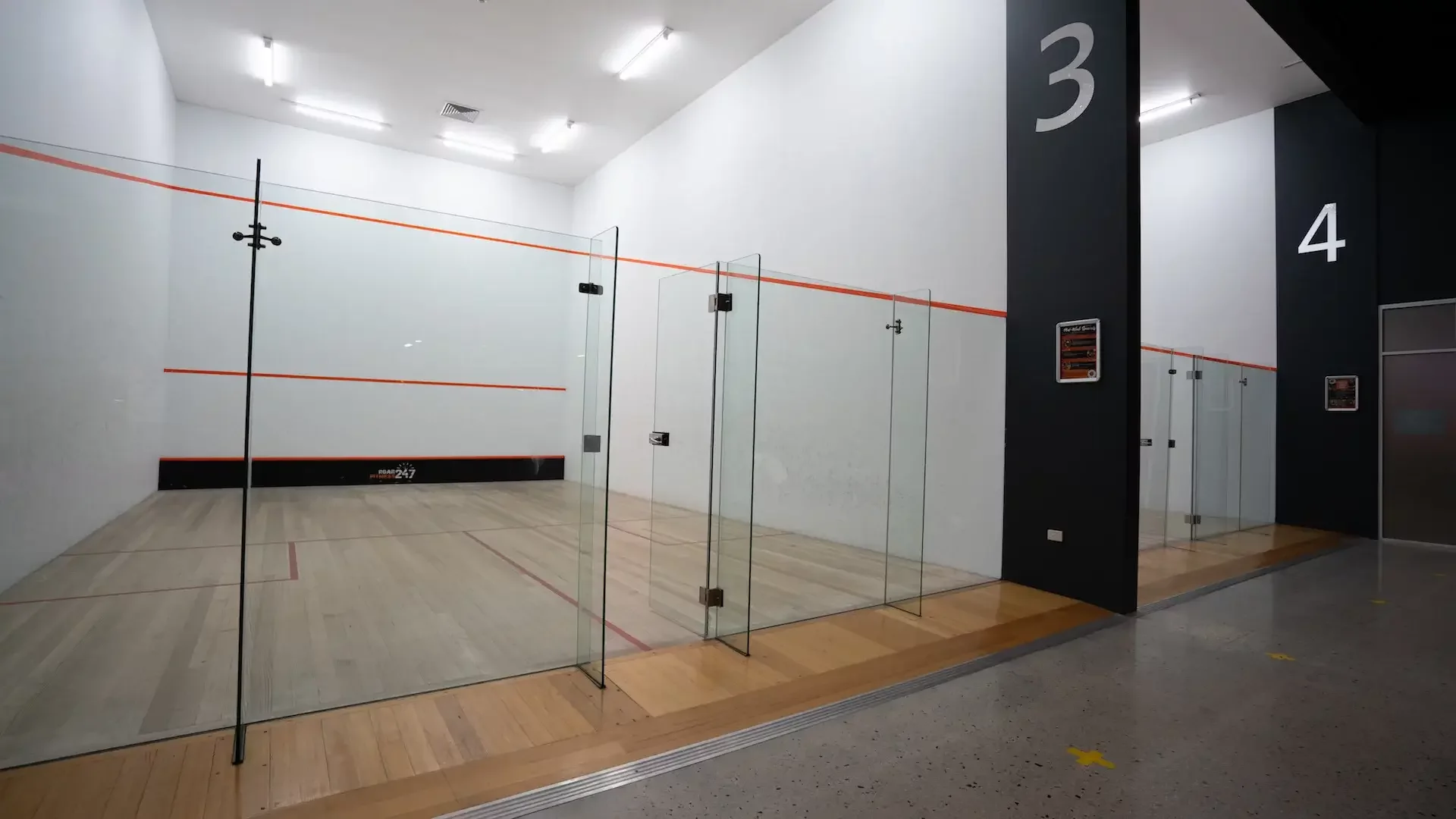 Swimming Lessons
Looking for the best swim schools in Western Australia?
Children love the Learn to Swim program, which follows the guidelines of the Royal Lifesaving Society of Australia's Swim and Survive program. All instructors hold an AustSwim qualification as a minimum, ensuring your child is in safe hands.
Classes for children from six months to school aged
Continuous programme from January to December
Certificates of achievement for different levels
Adult private and group lessons also available
Squad swimming program for teens
Plunge Pool
Plunge your way into chilly water which is maintained at a chilly temp of 3 to 6 degrees. This immersion will reduce inflammation and improve recovery by changing the way blood and other fluids flow through your body. This process helps flush away metabolic waste post-workout, increased blood also floods your cells with nutrients and oxygen to theoretically help your body recover.
Open Hours: 
Monday – Friday: 5am to 8:30pm
Saturday & Sunday: 6am to 6.30pm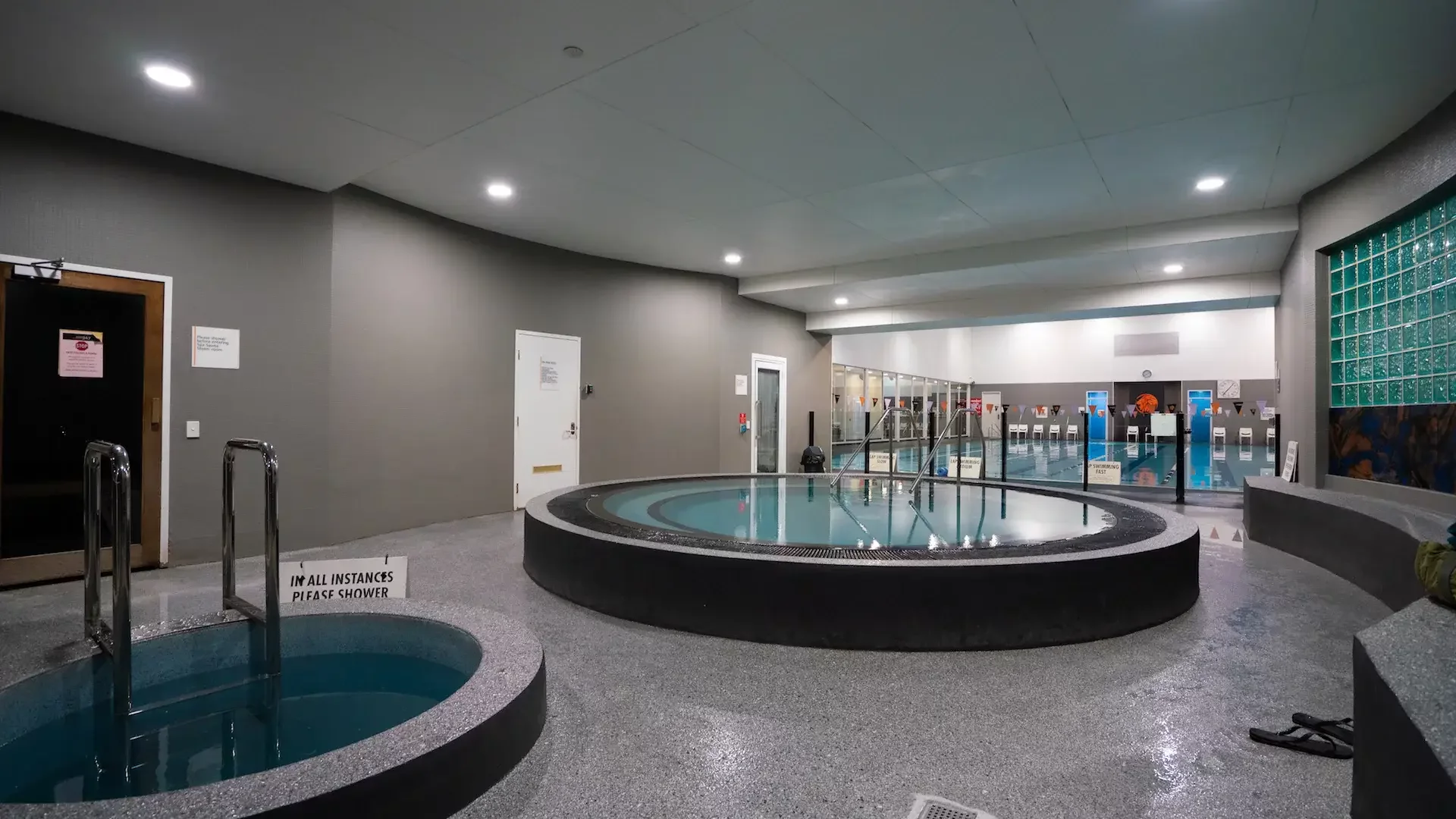 Steam Room
Boost circulation, hydrate skin and flush out toxins with a relaxing and detoxifying steam. A steam can be enjoyed alone or with group of friends.
Open Hours: 
Monday – Friday: 5am to 8:30pm
Saturday & Sunday: 6am to 6.30pm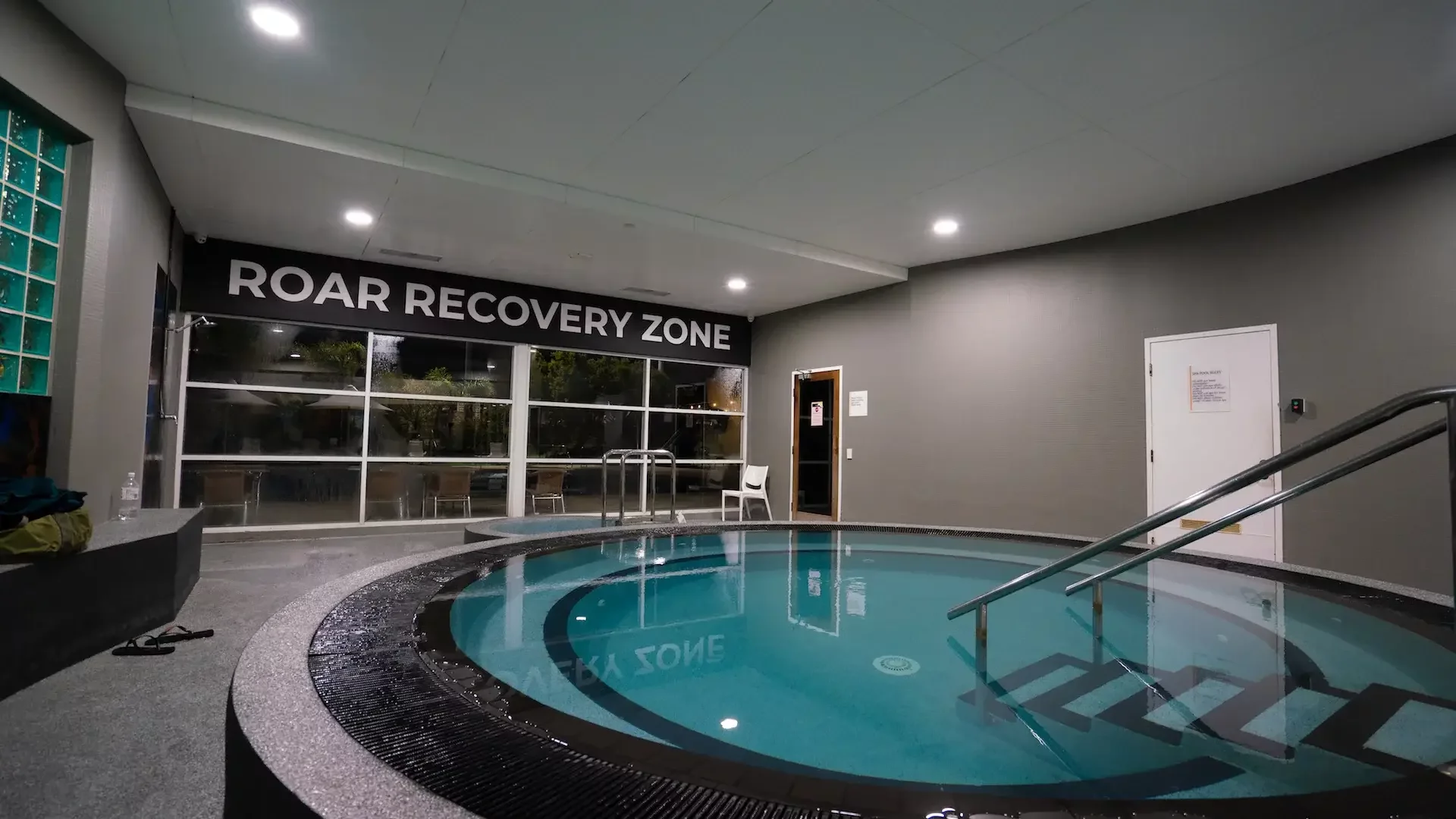 Equipment
Whether you are into building strength, burning calories or wanting to stretch out. You'll discover we have built dedicated zones with specialty equipment to keep your goals in check.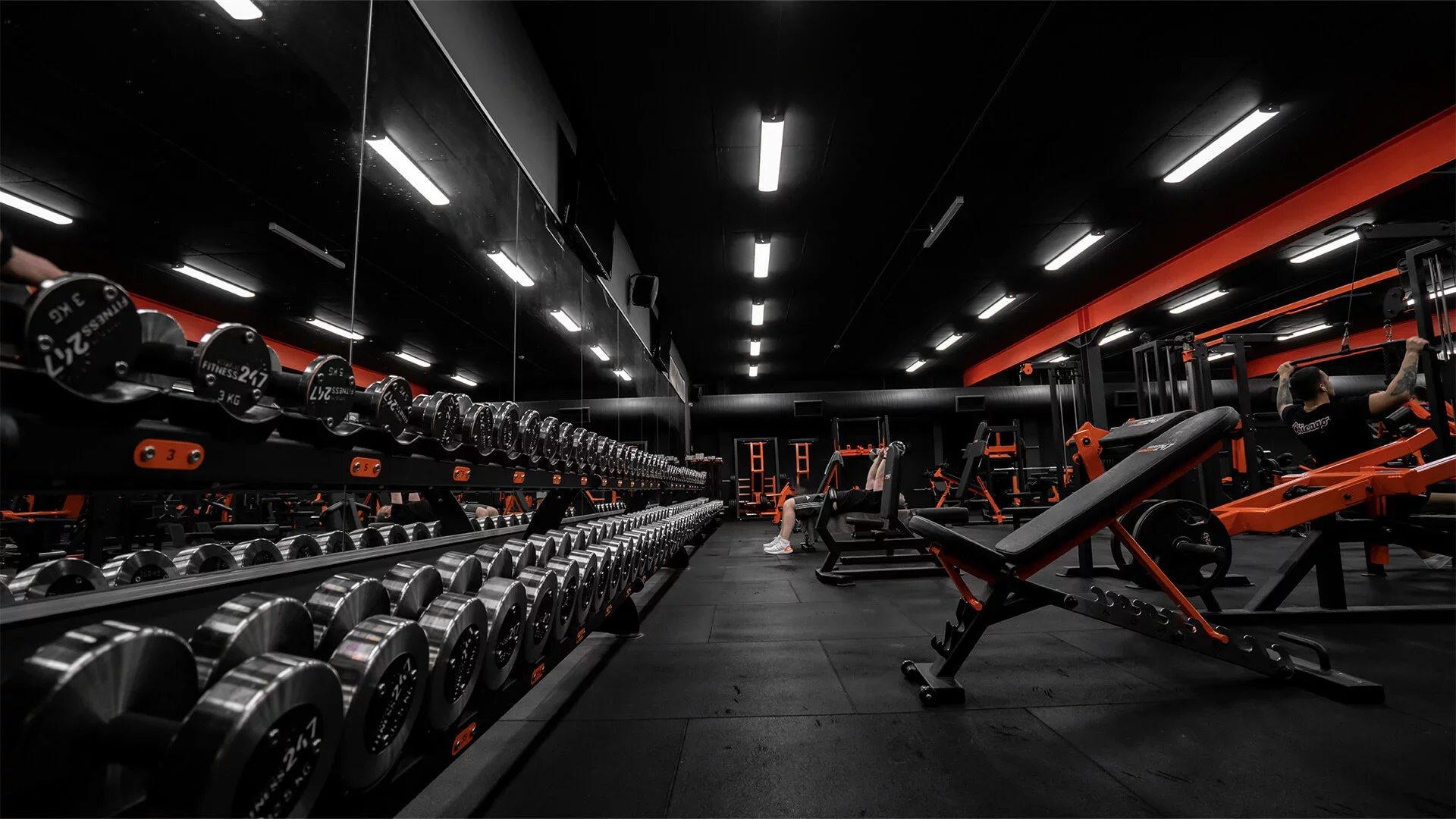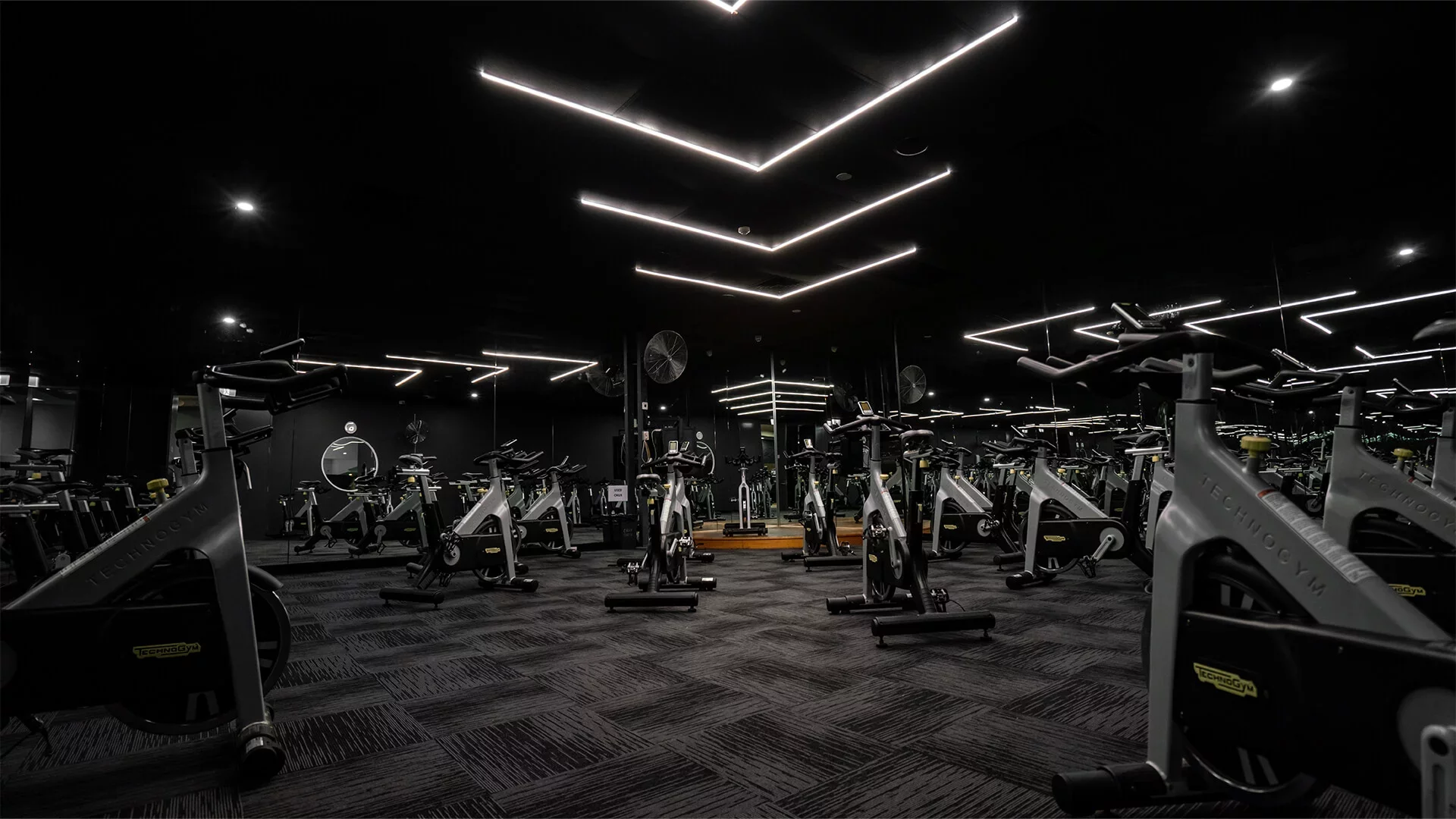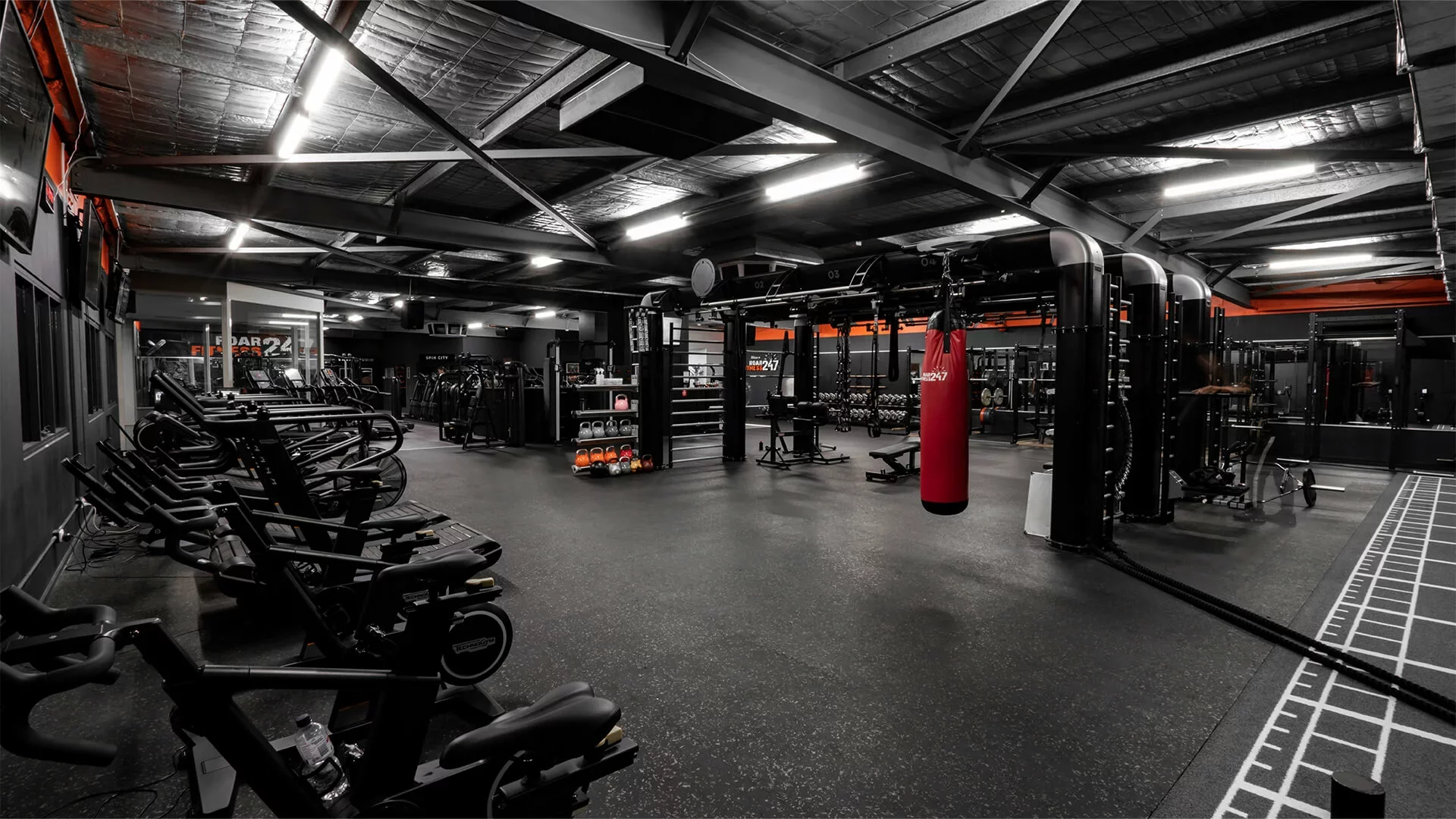 Creche
An enriching environment that provides your children attention and space so you can work out without worry.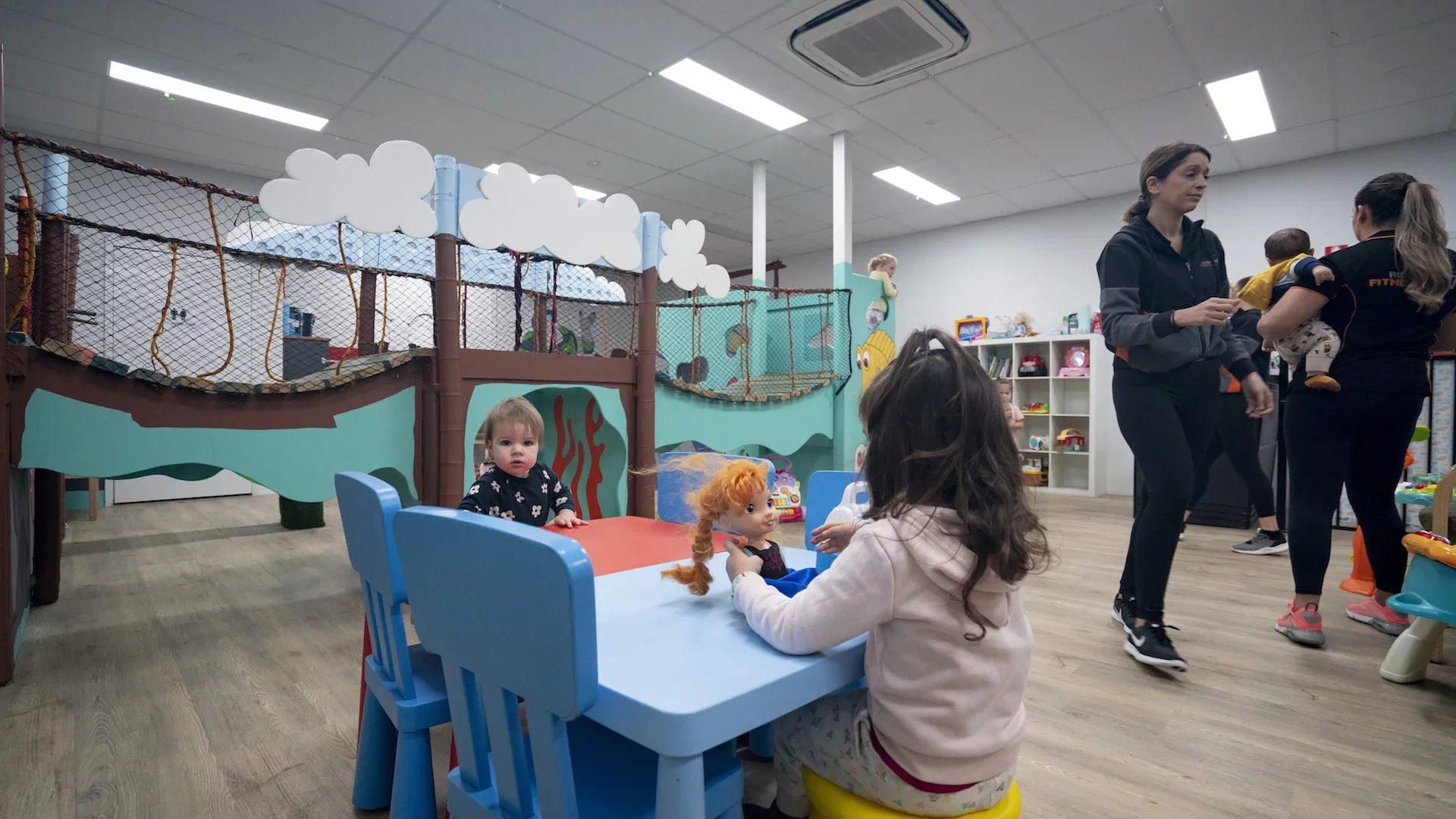 Personal Training
With over 150 hours of education, your dedicated personal trainer will create a plan that's tailored to your goals—and together, you'll work to unlock the results you want. At every step of the way, you'll be driven by a passionate trainer during in-club sessions.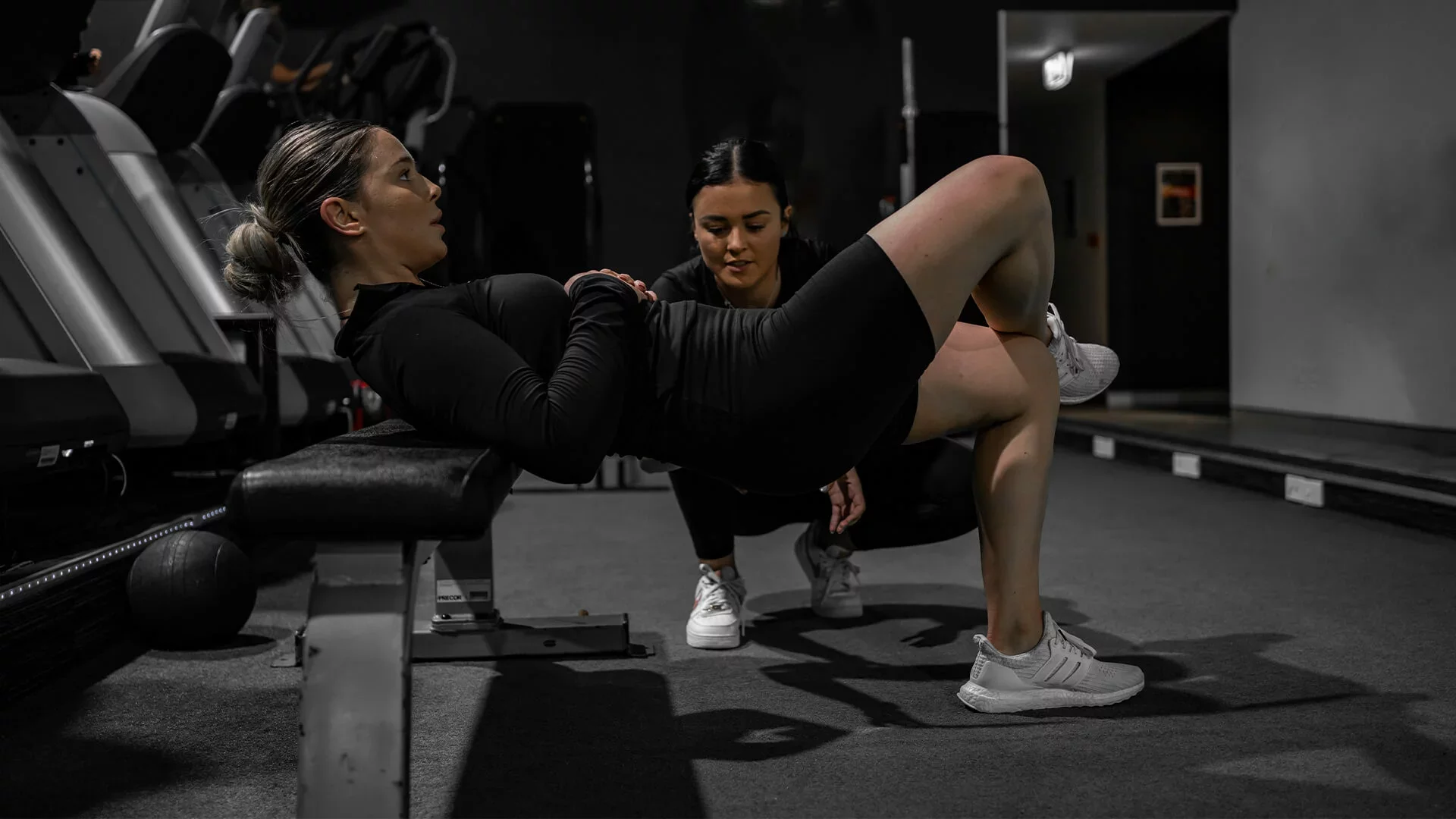 ChiropracticHUB
ChiropracticHUB is a thriving holistic Chiropractic clinic located inside the Roar Fitness facility in Bibra Lake.
Our clinic has four amazing Chiropractors who pride themselves on helping you achieve your health and fitness goals.
Our services include:
A thorough Initial Consultation where we perform a detailed history of your health and any complaints you have along with a rigorous physical examination

A comprehensive report where we explain the findings of your Initial Consultation and outline our plan to get you back on track

Chiropractic adjustments which utilise a variety of techniques to suit each individual

Shock wave therapy to increase blood flow to injuries which may aid the healing process
We work with people of all ages and walks of life, from infants who may have experienced birth trauma to their grandparents who want to keep up with them, and everyone in between.
Call our clinic for more information on 0424 600 482 or visit our website www.chiropractichub.com.au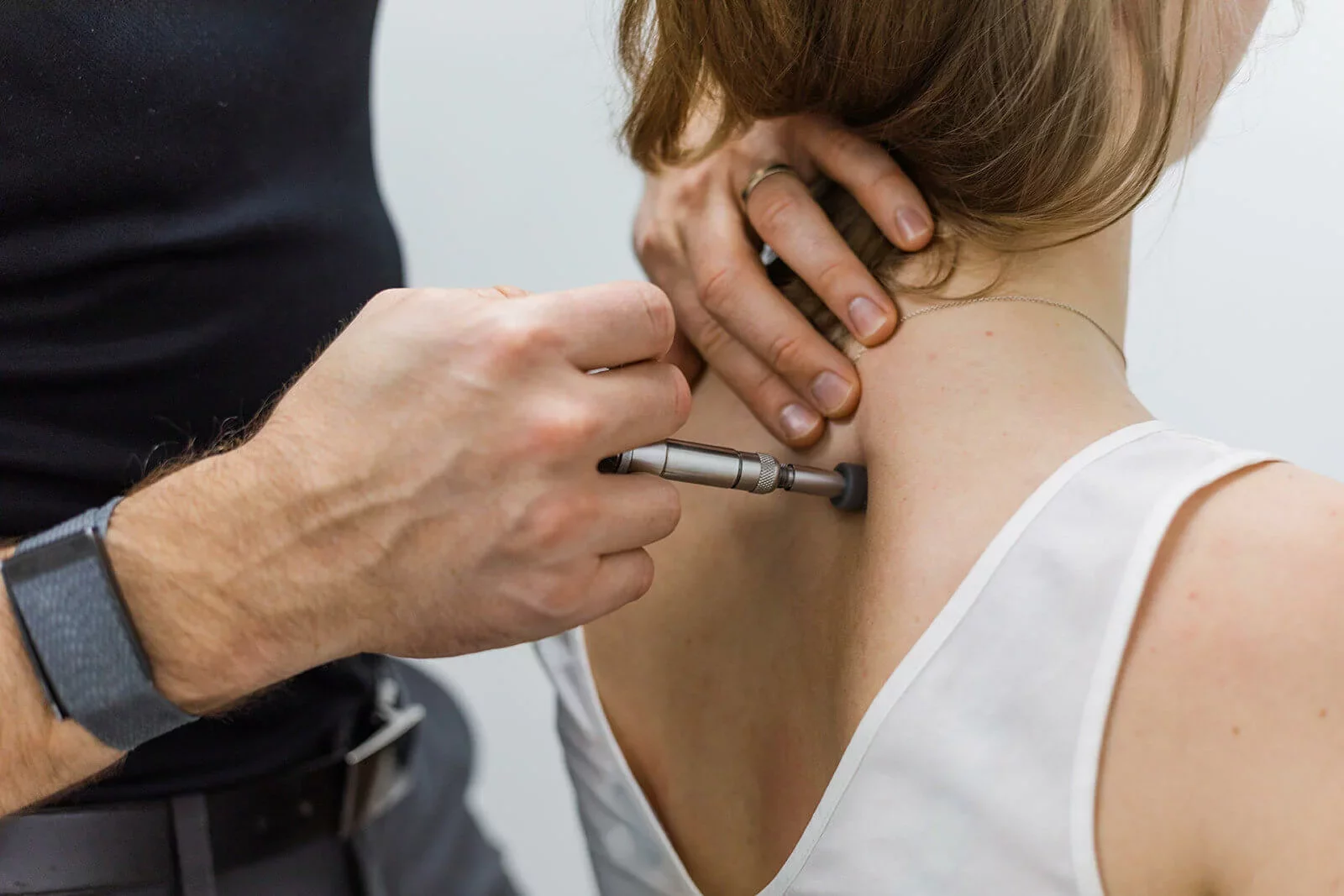 App Access
ROAR FITNESS APPLICATION 
We raised the bar and added a ROAR Active Mobile app that allows to you:
Book your classes.

Workout on the go.

Access our one-stop-shop on how to get the best from the club and its facilities. 

Shop online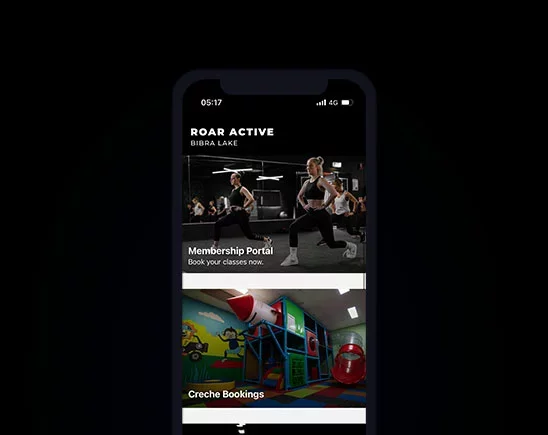 Group Classes
Master of One. Choreo Cult. Anthem. All classes at ROAR Active are created and developed by the industry's best minds and taught by talented fitness instructors who test your limits and inspire results. Every class is booked in advance and complimentary to you as a member. Claim your exclusive offer and try a class at ROAR Active.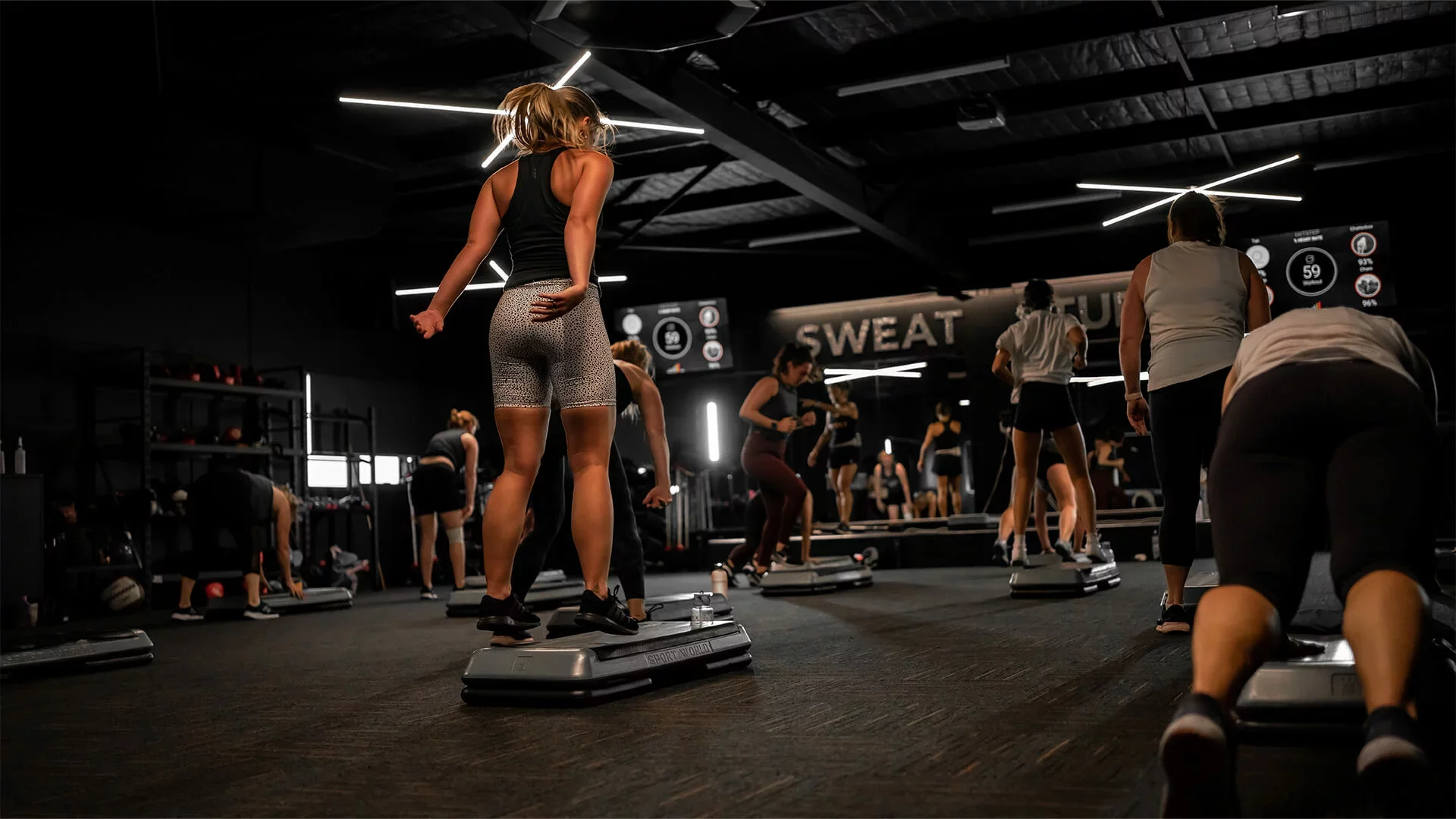 Dry Sauna
INFRA-RED SAUNA
Deep core warmth is activated at a cellular level to induce sweating, skin rejuvenation, detoxification, muscular recovery and reduce inflammation. Using naturally occurring infrared rays, it detoxifies the body of accumulated toxins and heavy metals. Improves skin tone and helps to treat cellulite whilst deeply relaxing mind and body.
Open Hours: 
Monday – Friday: 5am to 8:30pm
Saturday & Sunday: 6am to 6.30pm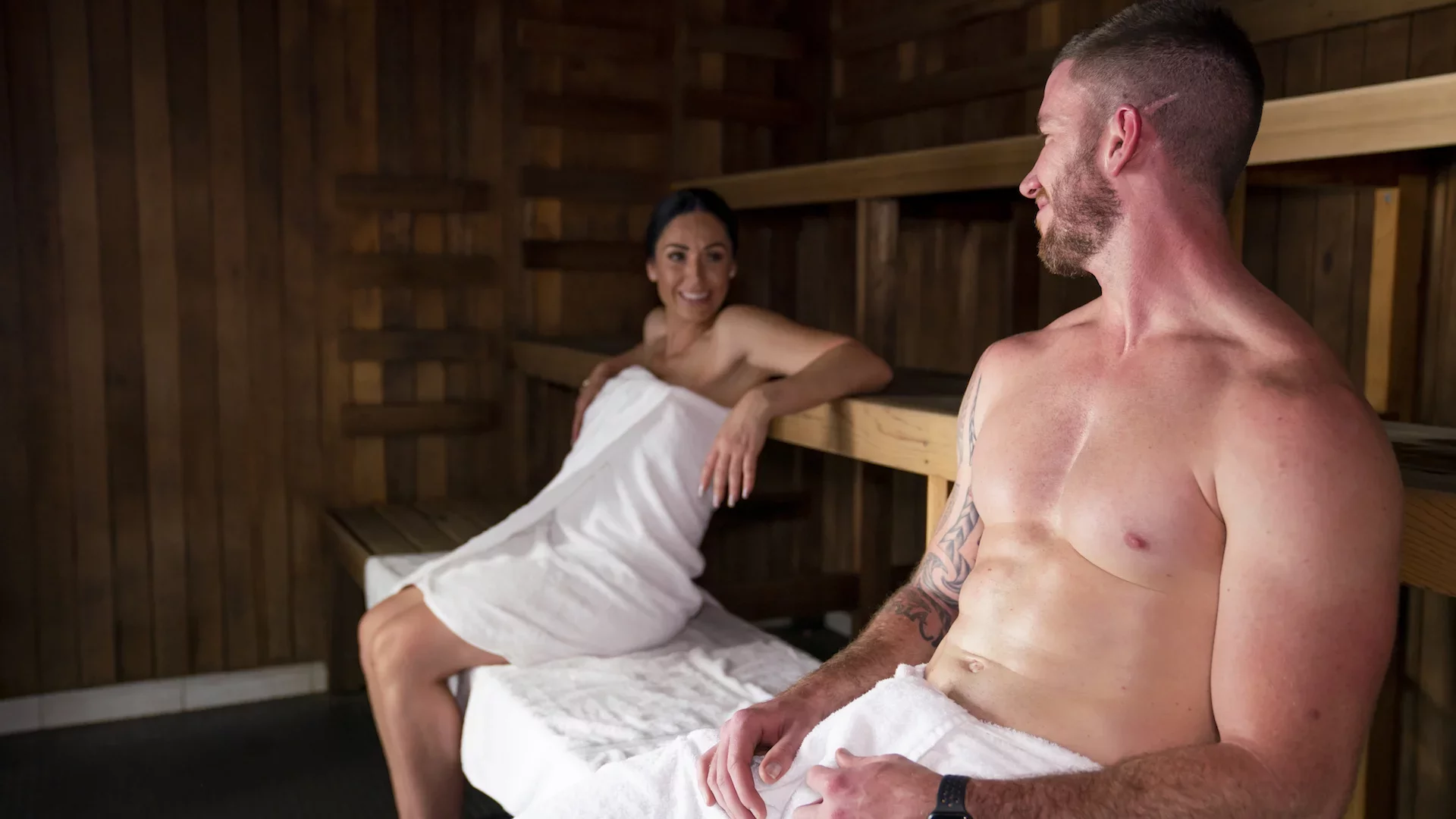 Indoor Pool
Our Bibra Lake facility boasts a 25m heated Indoor pool, as well as a separate children's splash pool. With our Indoor pool available for lap swimming and recreational use, it makes the ideal place for an invigorating swim or to relax and enjoy quality family time together.
Opening Hours: 
Monday to Friday from 5am to 9pm
Saturday and Sunday from 6am to 6.30pm